Hollywood icon Tom Cruise's latest Mission: Impossible film is just around the corner, and with it comes a pleasant surprise. The sixth instalment in the spy series has a special India connection despite not being filmed in the country. Warning, spoilers ahead!
It's not the presence of any Bollywood star, but rather the location- Kashmir. Fallout features the Indian state prominently in the plot right from the start to the finish. The film sees Impossible Mission Force agent Ethan Hunt and the team race to stop a sinister plot in Kashmir and save India, as well as the world.
Despite having several references to India in the film with the whole final sequence set in the country, Fallout was never shot in India. Instead, the filmmaker opted to transform a valley in New Zealand into a small Kashmiri village.
The film opens with an epidemic break out in Kashmir, which puts India on the radar after several cities around the world suffer an attack. To save the world, the team crosses borders and heads to Kashmir to avert the danger which is threatening a large population of three countries. It is followed by the stuff which has always remained a favourite among the audiences -- thrilling action scenes.
From scenes of day-to-day life in Kashmir to an adrenaline-pumping helicopter chase sequence and crash in the snow-capped mountains and a mention of the Indian Army -- the film has an action-packed 'desi' bond.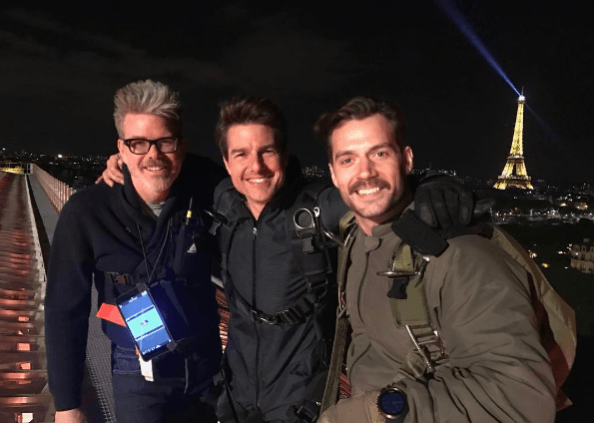 Back in 2017, there were reports of the M:I team heading to India to shoot, but it was cancelled without any official statement. Director Christopher McQuarrie told IANS that the makers wanted to come to India to shoot the scenes, but their plan of action came in between.
"We wouldn't have had a permission to shoot a helicopter chase sequence anywhere in the world apart from New Zealand," he said following the film's screening for select media from across the world in Paris.
McQuarrie is the first director to return to helm a second Mission: Impossible film after his successful outing with the fifth instalment- Rogue Nation. McQuarrie is not just the director, he has also penned the script and backed it as a producer.
For "Mission: Impossible - Fallout", actors Simon Pegg, Rebecca Ferguson, Alec Baldwin, Michelle Monaghan and Sean Harris are reprising their roles, while Henry Cavill and Vanessa Kirby are joining the cast. Since it first released in 1996, the franchise has grossed $2.78 billion worldwide and turned Cruise into an action star household name.
The Paramount Pictures movie will be distributed in India by Viacom18 Motion Pictures. It is set to release in India on July 27 in English, Hindi, Tamil and Telugu.
[With inputs from IANS]