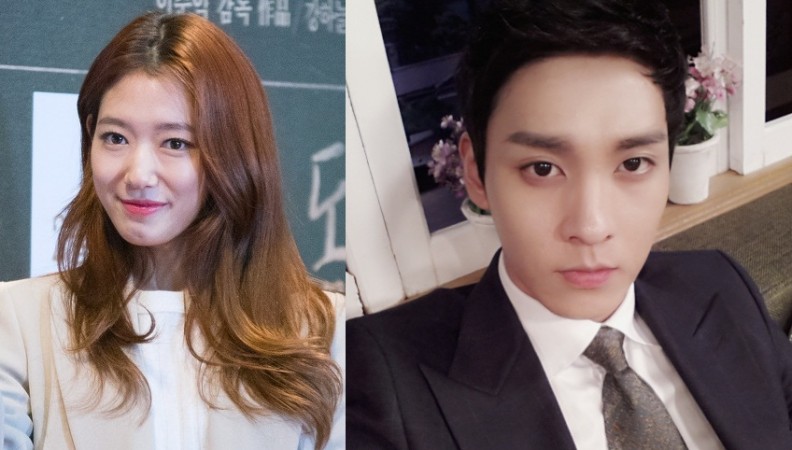 After months of speculations, it's been finally confirmed that South Korean actors Choi Tae Joon and Park Shin Hye are dating. Their agencies confirmed that Tae Ho and Shin Hye started dating last year.
Tae Joon, who is popularly known for his role as Choi Tae Ho in MBC drama Missing 9, had previously denied dating Doctor Crush actress Shin Hye. The two popular stars revealed about their relationship after Korean media outlet Dispatch published their photos.
Their agencies issued statements confirming that the two started dating from the end of last year.
"Park Shin Hye and Choi Tae Joon have been close friends, but started seeing each other near the end of last year. They give strength to each other. Please look fondly on the couple who've started to date recently," Shin Hye's label S.A.L.T Entertainment said, according to AllKpop.
"We checked on the dating rumors, and they've been dating since the end of last year," Tae Ho's agency Huayi Brothers confirmed.
According to Soompi, the two were students at Chung Ang University, but they developed a close relationship only after making their acting debut.
They have been going on dates and reports suggest that Tae Joon meets Shin Hye at her place for quiet dates. Tae Joon's friends were aware of his relationship with Shin Hye, Soompi reported quoting a source.
Meanwhile, fans took to Facebook to congratulate the couple after their relationship was made public.
"What a lovely couple, I hope they last long and won't be pressured by the public and fans too much," user Vs_Grammy_award said.
"Im happy for Park Shin Hye. I just hope that Dispatch didnt reveal them too early into their relationship. 1 year in celebrity dating is too short and likely this couple is still in the honeymoon stage. Hope they will last," user Cheese said.
"I am sooo happy that park shin hye is finally dating in real life!! Congratulations to both of them!!" user Bop said.