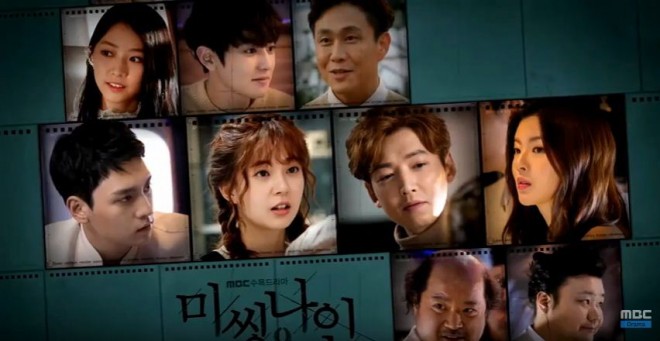 Missing 9 will be back with another action-packed episode next Wednesday, January 25, at 10pm KST on MBC. Episode 3 is likely to focus on the unsuccessful top star Seo Joon-oh's back story.
Weightlifting Fairy Kim Bok Joo episode 16 (finale) recap: Season 2 predictions
With the first two episodes, the Korean mini-series has managed to impress K-drama lovers from across the globe with its appealing storyline and thrilling plot twists. The lead cast members of the show, including EXO member Park Chanyeol, also were appreciated by the viewers for their natural acting.
Check out some of the audience reviews below (via netizenbuzz and naver):
I started watching it thinking it's another weird drama but then kept watching and by then an hour had already passed by
Fun!!! Everyone's good at acting and it totally kept my attention
I was shocked twice because of chanyeol, first because he is too handsome and second because his acting is natural
A lot better than I thought. Jung Kyung Ho's quite good at his type of character
However, Missing 9 failed to garner impressive television ratings and the K-drama lovers believe that it is due to the popularity of The Legend Of The Blue Sea. So it remains to be seen if the show will acquire top position in viewership chart by next week.
The period drama, which opened up by introducing Ra Bong-hee as the only survivor and sole witness of a plane crash, ended its premiere episode by featuring the death of a K-pop artist named Shin Jae-hyun.
In the second episode, the series revealed new details about the main protagonists while focusing on their survival struggles in a deserted island. Towards the end of the sequel, the show featured the death of another character, actress Yoon So-hee.
The promo for episode 3 hints at an investigation on the mysterious death of Ryu Won's character. It shows prosecutor Yoon Tae-yeong seeking the female lead's help to find the truth behind his sister's demise.
Later on, he shifts his focus to the male protagonist after someone informs him that the actor has an interesting background. So, it can be assumed that the followers of the show will get to know more about Jung Kyung-ho's character in the upcoming episode.
Watch the trailer for Missing 9 episode 3 below: