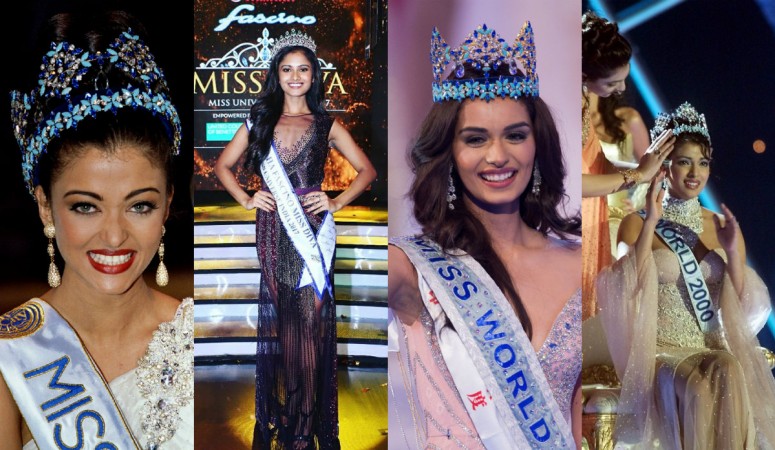 Manushi Chhillar became the sixth Indian to bring home the Miss World crown in the history of the beauty pageant. The 21-year-old medical student won judges' hearts with her answer to the final question and made the country proud.
While we celebrate her win, her victory also got us thinking – is her victory a hint that India will win Miss Universe 2017 as well? The reason is simple: twice in the history of beauty pageant competitions, when an Indian contestant won the Miss World title, the Indian contestant participating in the Miss Universe has also won.
Also Read: Miss Universe 2017 controversy: Miss Israel and Miss Iraq selfie receives flak on social media
Back in 1994, Aishwarya Rai, now Aishwarya Rai Bachchan, was crowned the Miss World in Sun City, South Africa. It was the same year Sushmita Sen had won the Miss Universe pageant in Pasay, Philippines.
Although this could be considered as a mere coincidence, it happened again. The second time both the crowns came home to India was in 2000. Priyanka Chopra participated and won Miss World 2000 in London months after Lara Dutta was crowned Miss Universe 2000 that took place in Cyprus.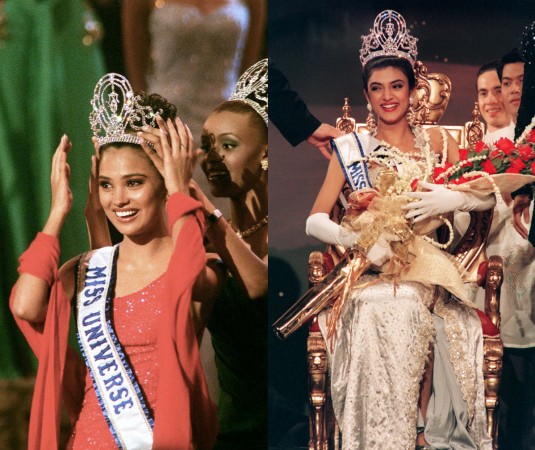 One would argue that this happened only twice while we won six times the Miss World title – first crown in 1966 by Reita Faria, Aishwarya Rai in 1994, Diana Hayden in 1997, Yukta Mookhey in 1999, Chopra in 2000 and now Chhillar in 2017 – that doesn't mean it could not happen. History repeats, it did in 2000 and it could in 2017.
This year, Shraddha Shashidhar will be representing India at the beauty pageant. She was chosen to represent the country after she won the Miss Diva 2017 (Miss India Universe 2017) pageant last month.
Read more about the diva here: Meet Shraddha Shashidhar, who will represent India at Miss Universe
Miss Universe 2017 winner will be crowned on November 26 in The Axis Theatre at Planet Hollywood Las Vegas. Steve Harvey and Ashley Graham will host the grand finale of the beauty pageant. Miss Universe 2016 Iris Mittenaire of France will crown the winner.