The controversy, which was erupted during Miss Universe 2017 in November when Miss Israel Adar Gandelsman and Miss Iraq Sarah Idan posed for a photo together, has taken a dramatic turn. The family of Miss Iraq had to flee the country after receiving death threats over the photo.
Also Read: Miss Universe 2017 winner is Miss South Africa Demi-Leigh Nel-Peters
The two contestants had posed together during the competition despite the countries' not sharing formal diplomatic relations. Idan said that the aim behind posing together was to call for peace and hope, but the photo didn't go well with several social media users.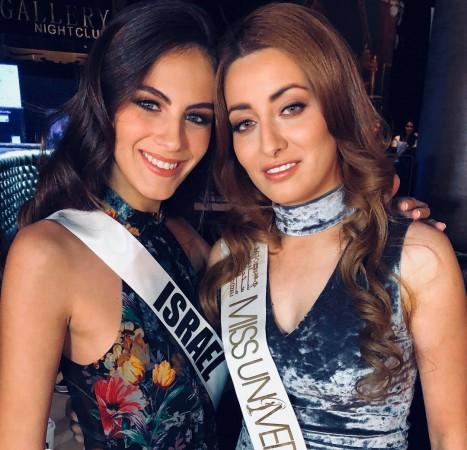 Gandelsman told Israeli television that Idan's family received death threats because of which they had to leave the country. She was also criticised for the bikini photo.
"The two of those things together caused a mess for her back home where people made threats against her and her family that if she didn't return home and take down the photos, they would remove her (Miss Iraq) title, that they would kill her," Gandelsman told Israeli TV.
Miss Israel said she is still friends with Idan. According to Gandelsman, Idan does not regret sharing the photo on social media.
"She did it to so that people can understand that it's possible to live together. In order for people to see that we can connect, in the end we are both human beings," Gandelsman said.
Idan has not removed the photo and during the competition, but she apologised to people who thought the photo to be offensive.
"I would like to apologise to anyone who considered the photo to be offensive to the Palestinian cause as this was not the aim behind the post, it was merely a call to peace and hope for a solution to the crisis."