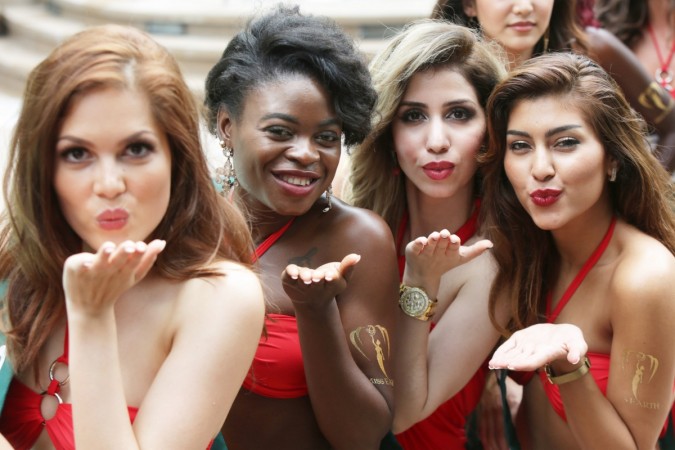 The grand finale of the Miss Earth beauty pageant will be open for all to see. Viewers can buy tickets for the beauty contest online to witness the crowning ceremony of Miss Earth 2016 live.
This year, 84 contestants are participating in the Miss Earth competition. The winner of the Miss Earth 2016 will be crowned on the night of October 29 at a grand ceremony, which will take place at the Mall of Asia Arena in Pasay City, Philippines. Miss Earth 2015 Angelia Ong will crown her successor on the night of October 29 in a glittering ceremony.
To watch the finale live, viewers can book the tickets online. For more information on ticket booking, check the official Facebook page of the Miss Earth contest.
Miss Earth 2016 will be marking the 16th edition of the beauty pageant. The contestants will participate in various environmental activities to win this year's beauty pageant.
"We have a busy yet meaningful schedule prepared for the delegates this year. The delegates will visit several provinces all over the Philippines and explore our ecotourism destinations," Lorraine Schuck, the Carousel Productions executive vice president and founder of Miss Earth, said in a statement. "These are not just mere leisure activities. They will have the chance to meet with the locals and learn how these ecotourism spots are protected."
While the contestants prepare for the grand night, here's a look at the winners of the sub-contests below:
Talent Competition (Group 2)
Gold: Pakistan and Slovenia
Silver: Zimbabwe
Bronze: England
Talent Competition (Group 3)
Gold - Mongolia
Silver - Czech Republic
Bronze – Haiti
Swimsuit competition (Group 1)
Gold: Mexico
Silver: Brazil
Bronze: Croatia
Swimsuit competition (Group 2)
Gold: USA
Silver: Russia
Bronze: Colombia
Long Gown Competition (Group 3)
Gold: Ecuador
Silver: Panama
Bronze: Singapore