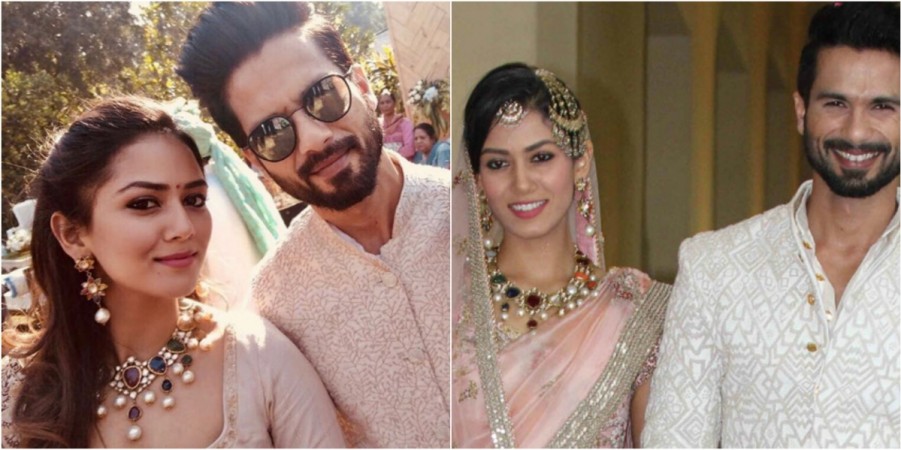 Repeat or recycle is the new trend in Bollywood and no one is ashamed to do so these days. From Deepika Padukone, Alia Bhatt to Kareena Kapoor Khan - everyone repeats their favourite piece once in a while. But this time it's Shahid Kapoor's adorable wife Mira Rajput who decided to repeat her wedding jewellery. And yes, she rocks it totally!
Mira Rajput sure knows how to style herself in different ways and this time recycling her beautiful wedding accessory reminded us of her fairty tale wedding.
A set of beautiful cut stone jewellery from the studios of Anjul Bhandari completed Mira's look in the picture posted by Shahid Kapoor.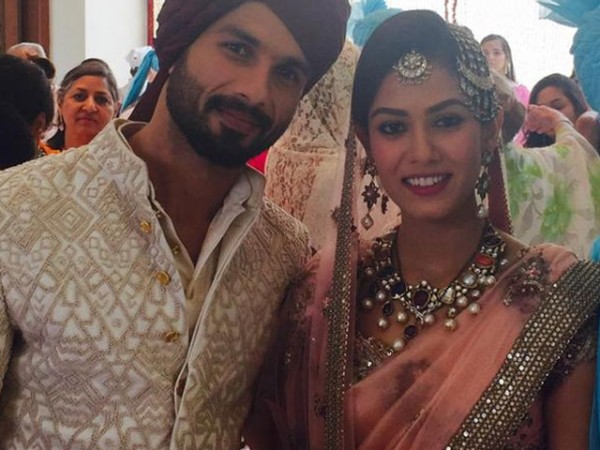 Meanwhile, earlier this month, Shahid told Deccan Chronicle, while speaking about his marriage, "She (Mira) has changed my life completely. She has turned me into a domestic animal. Earlier, I used to be a wild animal running around in the open fields. Now I am leading a disciplined life – there's a definite time to eat, sleep and work.''
Shahid made a stylish appearance with wife Mira on BFFs with Vogue which is hosted by Neha Dhupia. In a segment called 'Platter of Punishment' Mira candidly said that one actress who really needs a stylist is Vidya Balan!
The beautiful couple tied the knot back in 2015 and were blessed with a beautiful daughter in August 2016. The family is currently in New Delhi where they will ring in the New Year.