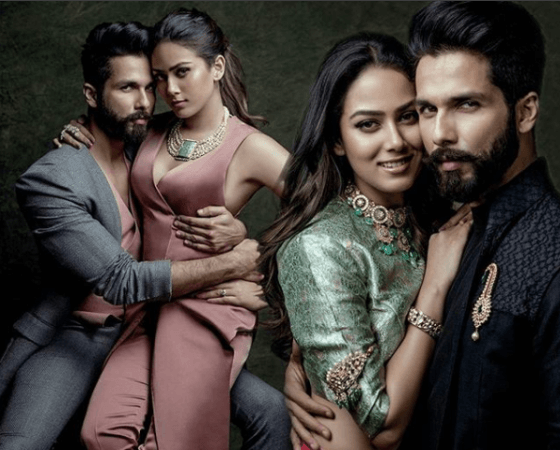 Shahid Kapoor is all set to appear as Rani Padmavati's king in the upcoming movie, but the "queen" that rules his heart is none other than his wife Mira Rajput.
Shahid shared the same message with his fans with an adorable photo on Instagram.
The Padmavati actor shared a beautiful picture in which he and Mira are seen sharing a romantic moment.
The photo was from the first photoshoot of the couple together, Shahid captioned it saying, "The queen that rules my heart".
And yes, the pictures are finally out!
Shahid Kapoor and Mira Rajput's little bundle of joy, Misha, was born on August 26 in 2016. Though people were really wishing to have a glimpse of her, she was kept away from the paparazzi for over six months.
Later, in February, the actor himself introduced little Misha by posting her picture on social media.
And eventually, Mira started taking the baby girl in public and Misha was spotted in some of the most beautiful dresses with cute expressions.
The couple may have walked away with the Couple Of The Year trophy at the recently-held Hello! Hall of Fame Awards, but they aren't really the most compatible couple on earth. The two, in fact, have their fair share of differences.
In an interview with Zoom TV, both Shahid and Mira were seen revealing what's not common in between them. They said there is one thing that they never agree on, and that is food. Both of them have totally different tastes.
The Padmavati actor and Mira are certainly one of the cutest couples in Bollywood and look adorable together. Despite the big age gap between the two, they have been giving relationship goals to millions of fans and never shy away from showing their love for each other on public platforms.