A Jain monk, who was purportedly BJP's mascot in the Mira-Bhayandar Municipal Corporation elections, in which the saffron party won 61 seats, had asked his followers to vote for BJP in order to help create a vegetarian society.
Jain monk Tarun Sagar urges devotees to spend his birthday in cemetery
Naypadmasagarji Maharaj has reportedly swung around 30,000 votes in favour of the BJP by urging his followers through a video message to vote for the party. In the video which was posted a few days ago, he had said, "the only party that will uphold vegetarianism" in Mira-Bhayandar and the entire country.
However, this is not the first time that Maharaj has made the headlines for propagating vegetarianism.
During the BMC elections in February, Maharaj, who has a massive number of followers from all over the world, had dubbed the elections as a contest between vegetarians and non-vegetarians. He had announced that the candidates who promised to shut meat shops in the city during paryusha – an eight-day fast by Jains – will get the community's votes.
However, back then he had not openly supported any party.
No meat sale during paryusha
According to a Times of India report, Maharashtra chief minister Devendra Fadnavis, BJP's in-charge for the polls Shaina Nana Chudasama and other senior BJP leaders had met Maharaj a few days before the polls. The Jain Monk has claimed that Fadnavis had promised that no slaughter house will be functioning throughout the eight days of paryushan.
"A few of us, including the CM, met with Naypadmasagarji. We are a diverse society, and Jains expect cooperation during Paryushan. I don't think he is asking for too much," Shaina was quoted as saying by the TOI.
Maharaj told the Mumbai Mirror on Sunday that he was "certain" that most of the 30,000 Jain voters had voted for the BJP in the Mira-Bhayandar elections.
Here's why Maharaj supports BJP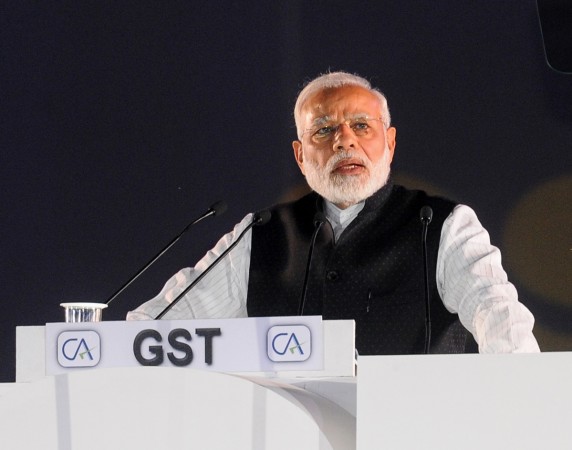 According to Maharaj, he was impressed with Prime Minister Narendra Modi's "vegetarian way of life", which is why he supported BJP.
"I'm not against any political party or religion. Look at PM Modi... he remains a steadfast vegetarian even when he travels abroad. CM Fadnavis met me a few days ago and promised that he will respect our demands. The talk between Fadnavis and me were very positive and that's the reason I have appealed my followers to vote for BJP," the monk said.