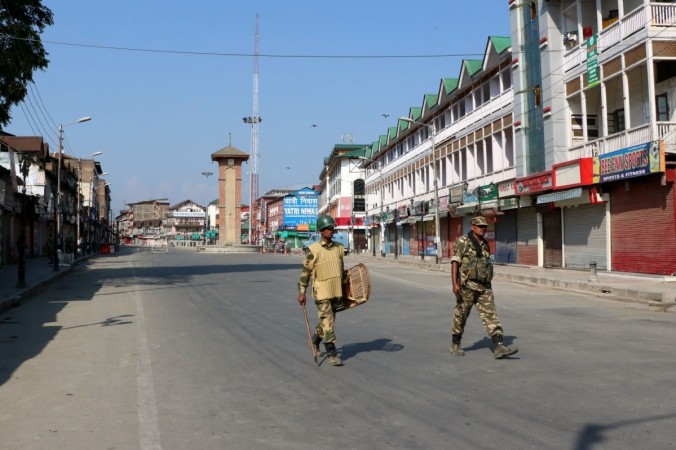 Many of the recent protests in Jammu and Kashmir were not only engineered, but meant to cover militants opening fire at Indian Army personnel, said the General Officer Commanding (GOC) of Srinagar-based 15 Corps, Lieutenant General Satish Dua, on Thursday.
The protests in J&K had started following the death of self-styled Hizbul Mujahideen commander Burhan Wani. He was killed by the Indian Army in an encounter in July.
"After July 8, there were spontaneous protests. However, of late we are seeing engineered protests. This time there have been instances where militants fired from behind the stone pelters," Lt Gen Dua said in Srinagar.
This could be one of the reasons why the Army might have had to fire at the protesters. It could also be confirmation that external forces — possibly Pakistan — could be fuelling these protests in order to destabilise the region.
However, the Army action in J&K has also been called as overly violent by many. In an effort to quell the charges, Lt Gen Dua said: "My orders are very clear: We exercise restraint to the last."
And that, he said, had cost the Army. "There are so many stitches and injuries to Army soldiers due to stone pelting. We don't have non-lethal weapons to respond," Lt Gen Dua said. After being blamed for using pellet guns, the Army is now said to be considering other means, like pepper shots or chili grenades, to subdue protesters.