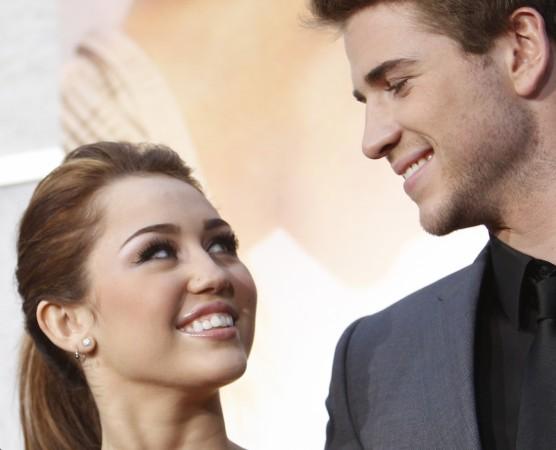 Miley Cyrus, who recently made a public appearance with fiancé Liam Hemsworth, has reportedly called off her marriage. After rescheduling the marriage date several times, the singer cancelled her wedding to Hemsworth due to their "differing personalities".
But that is not all, the couple also had a fight over Cyrus' habit of smoking pot, which left the 23-year-old in tears, Life & Style magazine reported. "He can't keep up with her," an insider told the magazine of Hemsworth, "and she's been finding life with him to be a snoozefest."
"She was screaming at him, telling him he was holding her back and making her hide who she truly is," a friend told the magazine. "They are still both so upset and angry."
Cyrus and Hemsworth's wedding has been in the limelight for all the wrong reasons. Earlier this month, the singer was spotted without her engagement ring, after which reports started doing the rounds that all is not well between the two. The couple did not announce the engagement, but she was spotted wearing the diamond.
The missing diamond ring sparked rumours about Cyrus and Hemsworth's wedding. They initially planned to get married this fall, but reports stated that Hemsworth's family doesn't approve of their relationship.
"Chris (Hemsworth) doesn't love Miley's potty mouth. But he doesn't want to drive his brother away," OK! Magazine quoted a source as saying.
Before that, they planned to get married in summer, but during that time Cyrus rescheduled the wedding. "Miley is pretty adamant about having a small, private ceremony. But Liam wants a really big wedding, so I'm sure they'll come to a compromise," a source close to the couple told the Us Weekly.