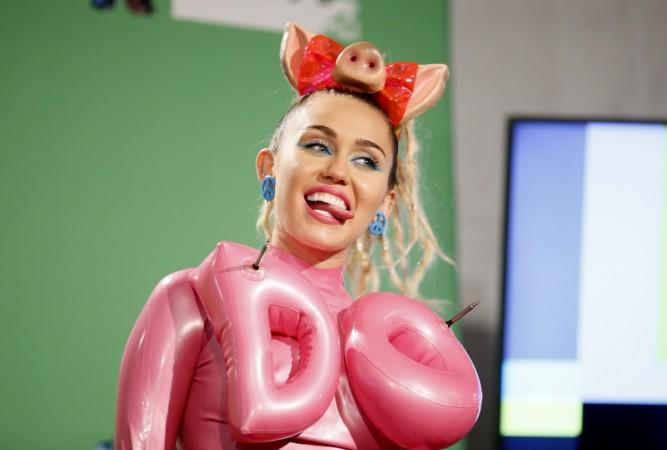 Miley Cyrus and Liam Hemsworth's wedding has been in the limelight ever since the couple reunited. Earlier, reports had that the Cyrus postponed her marriage and now reports suggest that all is not well between the couple, as the singer was spotted without her engagement ring.
Cyrus arrived in Los Angeles on September 30 wearing a multi-coloured polka dots pant and stripe print black T-shirt, but the thing that caught the attention was her missing engagement ring. The 23-year-old singer was spotted without her engagement ring from rumoured fiancé Liam.
Liam and Cyrus have not officially announced their engagement, but the singer has been often spotted wearing the diamond ring, which Liam gave it to her when they were dating in 2013. The missing engagement ring added fuel to the fire about the couple's impending wedding.
They were reportedly planning to get married this fall, but the recent rumours suggest that the wedding will be postponed, as Liam's family doesn't approve of their relationship.
"Chris (Hemsworth) doesn't love Miley's potty mouth. But he doesn't want to drive his brother away," OK! Magazine quoted a source as saying. According to the magazine, waiting for Hemsworth's family's approval will again delay their wedding for some time.
Earlier, they had planned to get married in the summer in Australia, but Cyrus apparently decided to get married this fall in a private ceremony. "Miley is pretty adamant about having a small, private ceremony," a source close to the couple told Us Weekly. "But Liam wants a really big wedding, so I'm sure they'll come to a compromise."