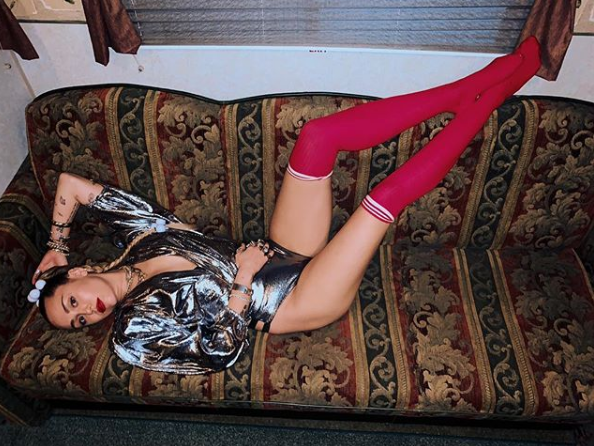 We're so excited. Miley Cyrus may be teaming up with Britney Spears for a future project and we just can't believe it. During an appearance on a radio show for 103.5 KTU, in response to a fan question on whether a collaboration with Britney Spears was on the cards, the "Hannah Montana" star said, "We did a song on Bangerz called 'SMS (Bangerz),' and it was one of the best experiences ever," the singer said of her collaboration with the pop princess. But apparently, Miley was so impressed with the team effort that she revealed that she "would definitely do it again."
"If you notice I'm the first person that comments on every photo she posts, I'm her biggest fan," Miley said. It is being reported that she stressed that she stands by her offer. The pop star apparently promised the radio show that she'll "definitely put out a record next year," after just releasing her latest hit — "Nothing Breaks Like A Heart."
Miley Cyrus is currently riding high on the success of her latest hit song with Mark Ronson called, "Nothing Breaks Like A Heart." Now if we could only get another Britney and Miley song and our Christmas would be much much better. But we guess we'll have to wait a little longer for that to happen. But in the meantime, Miley and Mark have something for their fans this Christmas season. It is being reported that Mark Ronson, teased that he's working on a "holiday special" with Miley in an Instagram photo and that he and Miley are performing their cover of "Happy Xmas (War Is Over)" for Saturday Night Live on Dec. 15.