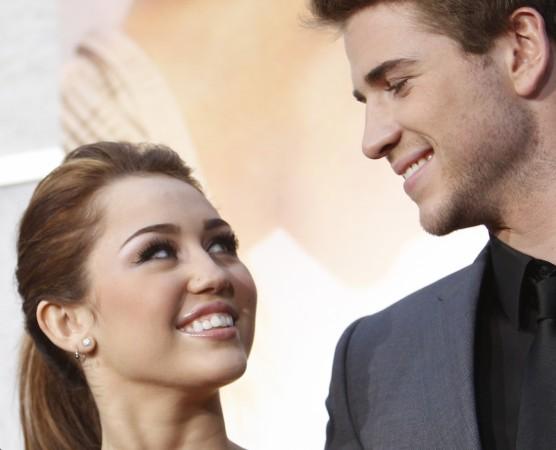 Are Liam Hemsworth and Miley Cyrus expecting a baby? The 'Adore You' singer was seen buying baby clothes in Los Angeles on October 14.
Miley, 25, was spotted at a baby store buying onesies just a few months after Liam and Miley said that they were ready to have a family of their own. However, Miley is not pregnant. "Even though Miley was out shopping for baby clothes, she is definitely not pregnant," said a source close the singer to HollywoodLife. The 'Malibu' singer was just out shopping with friends.
The media outlet claims to have details about what Miley thinks of motherhood. "She would love to be a mother one day and she'd be a great one. She is kind, maternal, sweet and loves kids, but she wasn't out shopping for herself," said the insider.
"And keeping an eye on the singer's abs for spotting a baby bump would just be a waste of time as her stomach has never been flatter. She is in great shape right now and not focused on starting a family at this time," the source continued.
Miley has been out of the spotlight for a while now and makes seldom public appearances. Even her Instagram posts have been completely wiped down. Miley has taken some time off to be with Liam in a home they had bought last year in Tennessee. "It's a gorgeous five bedroom home that's only a few miles from the town of Franklin, where she grew up," the source told the media outlet.
"She's been redecorating the place and slowly making it over into her dream home." The 'Last Song' actress has not opened up about starting a family anytime soon but if she does then she would raise her kids in Tennessee.
Miley and Liam got re-engaged in 2016 and they are now focused on their relationship and have no immediate plans of starting a family.