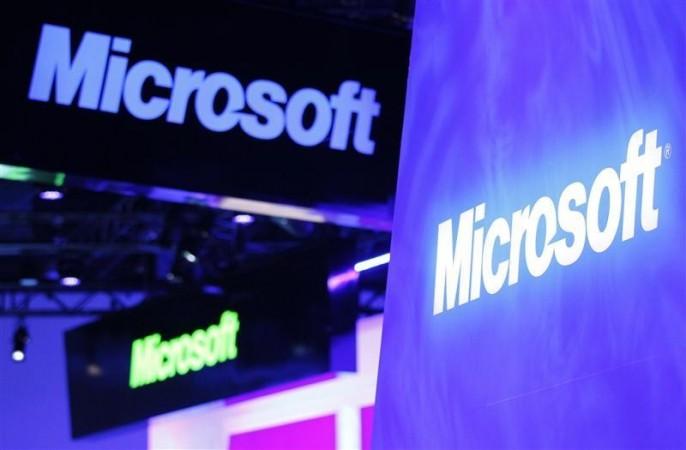 The launch of Microsoft's Surface tablet on Oct 26 has given rise to speculation that the company would come up with its own series of smartphones.
The rumour mill is now spinning faster after a Wall Street Journal (WSJ) investigation revealed that Microsoft approached an Asian component supplier to test its smartphone design.
The report further added that Microsoft's new smartphone would sport a big screen measuring about 4 to 5 inches. Other specifications of the rumored phone remain undisclosed.
Microsoft CEO Steve Ballmer refused to comment when asked about the company's plan on making its own smartphone. "We're quite happy this holiday [season] going to market hard with Nokia, Samsung and HTC, " Ballmer said in an interview with WSJ.
"Whether we had a plan to do something different or we didn't have a plan I wouldn't comment in any dimension," he said.
Ballmer had earlier said that Microsoft would strive to bring in new products and would focus on establishing one platform across PC, phone, server and cloud system to unify cross-device user experience.
In a recent letter addressed to shareholders, Ballmer summed up Microsoft's plans of emerging as a major device manufacturer and service-based company with sustained effort and innovation in the coming years.
Presently, Microsoft produces PC accessories, X-Box gaming consoles and Surface tablets.
After Microsoft's flagship tablet received rave reviews, the tech industry felt certain that the company would unveil a string of other products in the coming future. Reports of the company's foray into the smartphone market come at a time when other tech giants like Apple, Samsung and HTC have gained a strong foothold in the industry.
According to ComScore Market research, smartphone penetration in the US mobile market surged past 50 percent for the first time. The research statistics mentioned that 119.3 million people in US owned smartphones during the last three months ending September, up eight percent since June.
The survey showed Samsung leading the race with 26 percent share in the US mobile phone market, followed by LG with 17.7 percent. Close on the heels was Apple with 17.5 percent.
The study may seem to encourage Microsoft's plan to develop its own smartphone. It would be even more interesting to see how the company would bring in its new device without hurting the sentiments of mobile phone partners namely Nokia, HTC and Samsung.