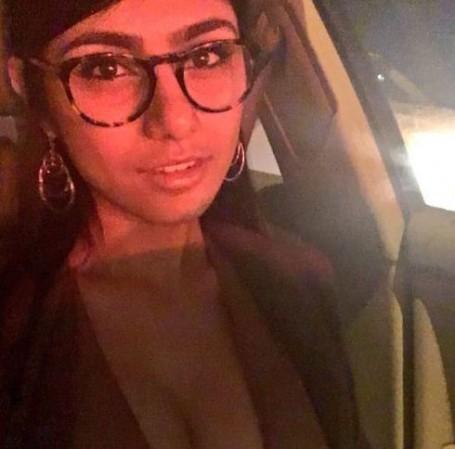 Former porn star Mia Khalifa trending on social media is not a big deal, but on Thursday, she started trending for an unsubstantiated claim. Rumours were doing the rounds that the Lebanese-American former adult entertainment superstar had been diagnosed as HIV positive.
The news went viral after she posted a tweet, "I'm not sure, I'm HIV positive." However, she later clarified that the tweet was in response to a fake news and she is not HIV positive. She also issued an official statement saying that the site published a fake interview with her to gain publicity.
Also Read: Porn production halted in US after HIV scare hits industry!
"The site that posted this incredibly fake 'interview' with me is less credible than those ads on porn sites for hot girls in your area who are dying to meet you. I'm not sure what they have to gain from this bullshit other than publicity, but they definitely got that. I wasn't even going to make a statement acknowledging this trash, but because it has gotten so much exposure, it feels necessary.
"I don't usually let mean-spirited things about me on the internet get under my skin. That's a skill I've had to develop over time. But I'd be lying if I said this didn't hurt me. It has gotten to the point where people who are actually close to me started texting and asking if this shit was true – and that's what hurts the most. I've gotten used to being bashed, but a person can only take so much.
"In case it isn't clear already: no, I am not HIV positive. I get laid way less often than you'd think. The closest thing to intimacy in my life right now is when my roommate is washing her sheets and sleeps in my bed with me," the official statement reads.
The rumours of Mia Khalifa being diagnosed as HIV positive came at a time when production of adult movies in the US was put on hold amid fears that one of the performers has tested positive for HIV.