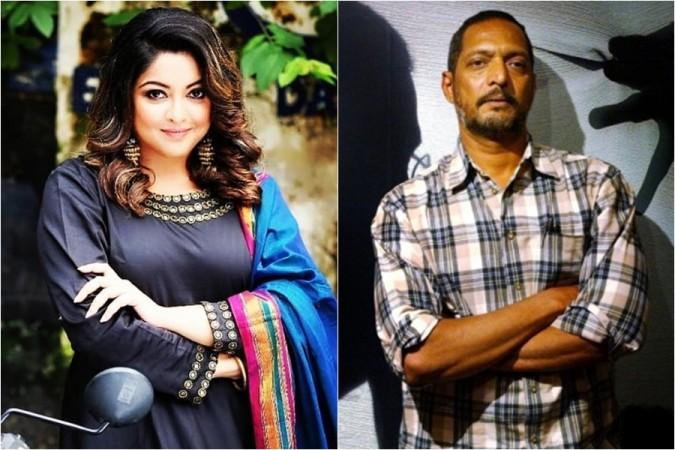 In her 2008 sexual harassmest case against Nana Patekar, Tanushree Dutta, in a fresh statement, spoke about Jiah Khan and Pratyusha Banerjee and asked "how many more need to die before you (people) become sensitive towards others." But this time, Tanushree let many people down by dragging and using Jiah and Pratyusha's suicide cases as cluthers to support her new statement.
"I feel a deep despair seeing the level of consciousness and extreme judgementalism in a country known for its spiritual richness. I am asking how many talented and innocent people like Jiah (Khan), Pratyusha (Banerjee) and others you will consume by your bigotry. How many more need to die before you become sensitive towards others. Hate begets hate and if karma and punishment is the only language you understand then the road ahead will be rocky. Learn your lessons before it's too late. We are in this world to learn and embody compassion and love," Tanushree said in her fresh statement.
Unhappy with Tanushree's new statement, social activist Barkha Trehan said on Twitter, "New drama. #TanushreeDutta Issues New Statement,Takes Pratyusha &Jiah's Names. Even after TD getting exposed India won't realize how women can go to any level to defame a MAN" and accused Tanushree of "levelling everything under the sun on Nana Patekar to gain publicity."
Another Twitter user tried to shed light on Jiah and Pratyusha's suicide case explaining that the two actresses were the victims of abusive relationships and depression.
"Pratyusha n Jiah were depressed due to their relationships Tanushree obsessed by #nanapatekar. Nobody saw him touching her on set nor any political party destroyed her car. She imagine things n believes it. She needs medical help for her mental health," the Twitter user wrote.
Another Twitter user slammed Tanushree for using Jiah and Pratyusha's name to support her claims of sexual harassment against Nana Patekar.
"Now #TanushreeDutta will want the stars from the grave to join #MeTooIndia #MeToo in the battle to fight for harrassment. She couldn't just stay to her own topic that she is trying to surround others from the grave and solicitate the controversy. Prediction is fatal," the Twitter user commented.
While another Twitter user requested Tanushree to stop trivalising the MeToo movement by connecting such cases with hers.
"Please #tanushreedutta, dont trvialize those cases with ur 'Watever U name it'. Ur story are sounding more hilarious den #TanmayBhatt ka jokes dese days," the Twitter user wrote.
Meanwhile, Daisy Shah, who was present on the sets of Horn Ok Pleasss when the incident took place in 2008, has neither supported Tanushree nor opposed her allegations against Nana Patekar when she was summoned by the Oshiwara police station on November 28 to record her statement.
New drama#TanushreeDutta Issues New Statement,Takes Pratyusha &Jiah's Names
Even after TD getting exposed India won't realize how women can go to any level to defame a MAN.This woman has levelled everything under the sun on #NanaPatekar to gain publicity.https://t.co/OjSPYL2Soj

— Barkha Trehan (@trehan_barkha) November 30, 2018
#tanushreedutta #MetooIndia Pratyusha n Jiah were depressed due to their relationships Tanushree obsessed by #nanapatekar. Nobody saw him touching her on set nor any political party destroyed her car. She imagine things n believes it. She needs medical help for her mental health — Rian (@Rianpraj) November 29, 2018
Now #TanushreeDutta will want the stars from the grave to join #MeTooIndia #MeToo in the battle to fight for harrassment. She couldn't just stay to her own topic that she is trying to surround others from the grave and solicitate the controversy. Prediction is fatal.

— Bhavna Patel (@bpatel1968) December 1, 2018
Please #tanushreedutta, dont trvialize those cases with ur 'Watever U name it'. Ur story are sounding more hilarious den #TanmayBhatt ka jokes dese days.#Metoo #MetooIndia. — Logical_Mind (@Logical_mind061) November 29, 2018