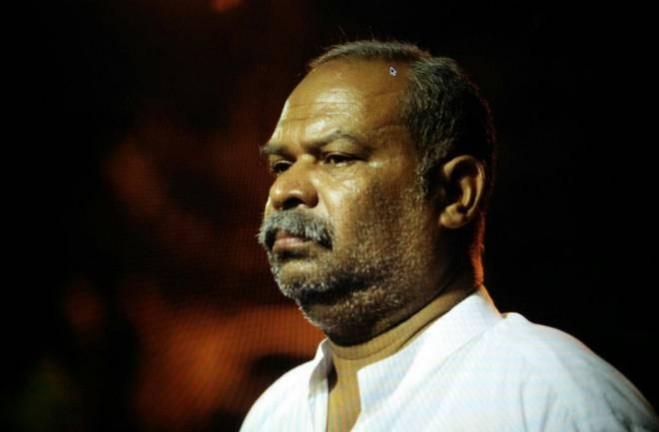 After Mukesh and Gopi Sundar, Mollywood character actor Alencier is also facing the heat of the #MeToo campaign. In a recent post shared by India Protests Facebook page, an actress who does not want to reveal her name, has alleged that Alencier had tried to molest her multiple times.
In the post, the actress revealed that she will never work with Alencier again due to his inappropriate behavior and sexual harassment attempts. She also alleged that Alencier's progressive and liberal approaches on various societal issues are a mask to hide his perverted self.
"I did my 4th film and my first with Alencier. I am sure I'll see it's our last association, ever. The first incident happened on a lunch table. There was 3 of us. Myself, him and a co-actor. He described how a star, bigger than him, behaves to women around him as he kept ogling at my breasts. I got upset. But he advised me to be more social and asked me to see things more lightly. I didn't respond to it. But I could feel it wasn't safe to be around him," wrote the actress.
As per the actress, Alencier visited her bedroom one day along with a co-actress and talked about the importance of knowing the body. The actress also alleged that Alencier intentionally insulted her for being weak.
"I was on my menstrual cycle and I was feeling tired and with the consent of the Director, took a break and when to my room. So I was resting in my room and heard this knock. I looked through the door hole and found Alencier there. Alencier was repeatedly knocking and kicking on the door, that finally, I opened the door, thinking I will jump out of the room," added the actress.
The actress also recollected an event when Alencier trespassed into her room unknowingly and tried to share the bed when she was sleeping.
"Alencier, like a creep, got into the bed sheet and came right behind me. Feeling a strange presence I woke up shocked. This man is lying so close to me and is asking "Are you sleeping?" I jumped up. But he caught me by hand and pulled me back saying "lie down for some more time," claimed the anonymous actress.
When the actress informed the director about this issue, Alencier tried to take revenge by messing up things in the shooting set. She also revealed that Alencier came in the sets heavily drunk to tense the filmmaker who was making his directorial debut.