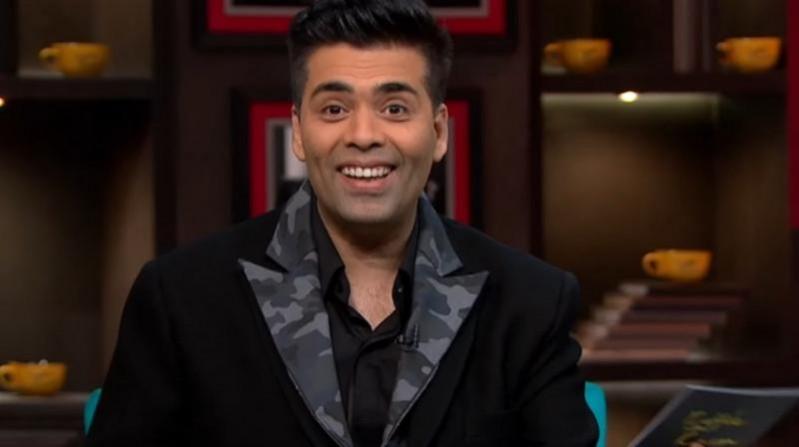 After maintaining a stoic silence over the MeToo movement ever since it hit prominent personalities in India, filmmaker Karan Johar has finally given his views on the issue.
When a caller asked Karan Johar about how to get consent on his radio show Calling Karan, the filmmaker said, "So how do you get consent? You ask for it! You have to ask, 'Are you ok with this?' or 'Do you want to do this'. It's important for people to understand both, the verbal as well as the non-verbal communication they get from someone they're with. These are the basics; basics that we often tend to forget. When you come close to someone, when you're about to get intimate, how can you not ask for consent?"
Further elaborating the importance of consent and hinting at the sexual harassment cases that were brought into the light, KJo without taking names, said, "Sending someone pictures of your private parts is also not cool! Kissing someone or touching them inappropriately while they're drunk, is not cool. Persisting with flirtatious texts, even after someone has explicitly expressed discomfort, is definitely not cool! You must respect the boundaries that others set for you, and that's precisely what you ask for consent, and always respect the answer."
He further added, "Sex minus consent equals sexual harassment! That's the math, and it can't be any simpler. And hence, it's really important to keep asking the question, and always respect the answer."
It was Tanushree Dutta who triggered the MeToo movement in India when she spoke about sexual harassment encounter with veteran actor Nana Patekar on the sets of Horn Ok Pleasss in 2008. Her ordeal gave several other women courage to narrate their harrowing experiences of sexual harassment while naming and shaming their perpetrators in public.
Along with Nana Patekar, Alok Nath, Suhel Seth, Vikas Bahl, Mukesh Chhabra and several others have been accused of sexual misconduct by multiple women on social media. While some have been sacked from their positions or respective projects, some have gotten away due to lack of evidence.