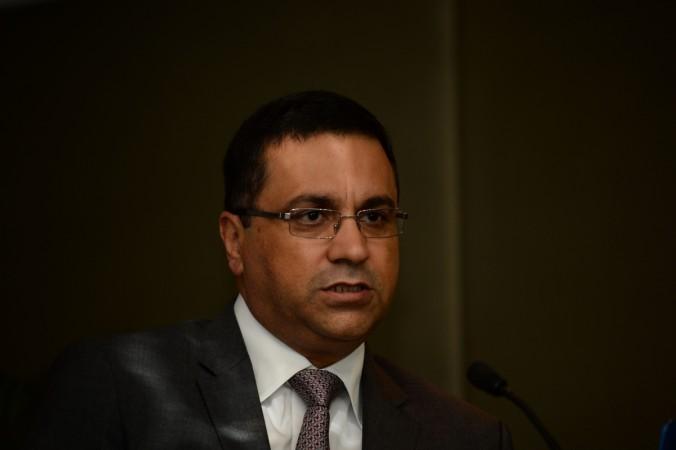 #MeToo fire has now made its presence felt in the BCCI as CEO Rahul Johri has been named by a journalist for alleged sexual harassment.
Johri, who has served as the BCCI CEO since April 2016, has been named by a journalist through an anonymous post. The woman has leveled accusations of inappropriate behaviour and harassment.
The woman, who has chosen to remain anonymous, claims to be a journalist and speaks about an incident when she was at Johri's place for an interview. Both the individuals were working for different media institutions at that time.
Before taking up this job at the BCCI, Johri served as Executive Vice President and General Manager - South Asia for Discovery Networks Asia Pacific.
This revelation comes days after Sri Lankan cricketers Arjuna Ranatunga and Lasith Malinga were accused of sexual harassment. Indian playback singer Chinmayi Sripaada shared a post from a follower who recalled an incident where a cricketer (Lasith Malinga) tried to sexually assault the woman in his hotel room in Mumbai.
Former Sri Lanka captain and current politician Arjuna Ranatunga was also accused of harassment by an Indian flight attendant at a Mumbai hotel. Taking to Facebook, she posted an account of the harrowing experience and spoke about Ranatunga's behaviour by the poolside of the hotel during one of his visits to India.
The #MeToo movement has enabled many women to speak about the physical and mental exploitation all across the country. It has spilt over to sports as well as badminton player Jwala Gutta spoke about the mental harassment she has had to face during her career. This found support in fellow shuttler PV Sindhu who lauded the people for standing up and speaking about the issue.
"I appreciate that people have come forward and spoken about it. I respect it," Sindhu said hailing the #MeToo movement, as quoted by PTI.
"I don't know about seniors and coaches. As far as I am concerned, I have been on the sports circuit for years and it has been good and fine with me," she further added.