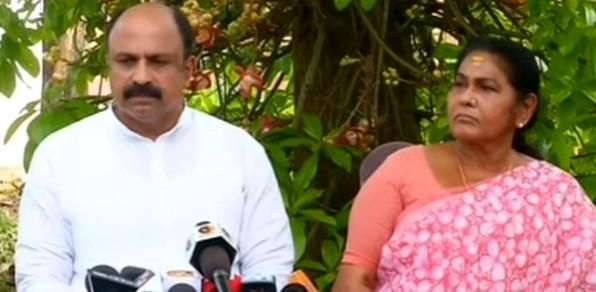 The Association of Malayalam Movie Artists (AMMA) has issued a statement claiming that actor Siddique is not their representative. The clarification from AMMA came just a few hours after Siddique along with veteran actress KPAC Lalitha conducted a press conference and lashed out against Women in Cinema Collective (WCC) for making derogatory comments on superstar Mohanlal.
In the statement, AMMA also made it clear that they were not aware of Siddique's press conference. AMMA revealed that the decision to hold a press conference was the sole decision of Siddique, and the association has nothing to do with it.
During the press conference, Siddique claimed that four or five people cannot shatter a big organization like AMMA, which has more than 400 members. Siddique also alleged that the press statement issued by actor Jagadish was not valid and added that the 'Sthalathe Pradhana Payyans' actor is just the treasurer of the association.
"I do not know why Jagadish told that a general body will be called soon. After hearing the words from Jagadish, I contacted the top personalities of AMMA and came to know that an urgent general body is not needed. Jagadish is just the treasurer of AMMA," said Siddique.
In the press conference, Siddique also admitted that the actress had filed a complaint to the association stating that an actor tried to deny her opportunities. He added that the association did not consider the complaint valid as the actress failed to reveal the name of the star behind denying her acting offers.
During the press conference, Siddique also tried to justify the termination of legendary actor Thilakan from the association. As per Siddique, Thilakan's derogative comments against the association was the reason behind his expulsion a few years back. Siddique also made it clear that Dileep has never talked against AMMA.
Siddique also talked about the #MeToo campaign. The actor told that campaign is a good move, but it is not wise to use this movement to target others.
It was WCC's recent press conference which once again fired up issues related to actress abduction case in Mollywood. During the press conference, veteran actress Revathy revealed that AMMA led by superstar Mohanlal has handled the actress abduction case in a very light manner. Another actress alleged that a production controller had tried to sexually molest her while in a shooting set.
As a part of the #MeToo campaign, actress Divya has alleged that character artist Alencier tried to molest her during the shooting of Aabhaasam.