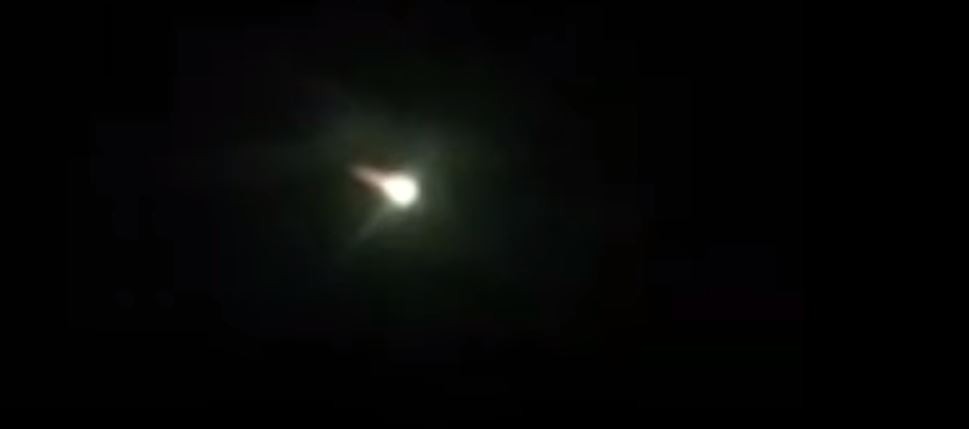 Residents in China witnessed an astronomical event while celebrating a mid-autumn festival on Wednesday. Giant fireballs or meteors lit up the sky in China's Yunnan Province when residents were observing the full moon.
Three meteors – two small and one large – streaked across the sky, Mail Online quoted an eyewitness as saying.
The fireballs flashed in the sky at a little past 8 pm and were visible for a few seconds. According to NASA, one of the meteors flashed at around 8.07 pm Beijing time and it was located about 164km northwest of Lijiang, Yunnan Province.
One of the meteors exploded in the sky and shined brighter than the full moon. The fireball travelled with a velocity of 14.6 kilometres per second. It is said to have generated 0.54 kilotons of energy, which is equivalent to 540 tonnes of TNT explosives, NASA explained.
Since the celestial event occurred during the mid-autumn festival, several people witnessed and recorded the phenomenon on their camera. Several videos of the meteor flashing in the sky before exploding emerged on social media platforms.
Zhang Xingxiang, an expert from the Yunnan Observatories, Chinese Academy of Sciences, told China Central Television Station that the meteor in the videos looked like bolides, which are known for being brighter than the moon.
Watch the video of the meteor below.
A villager informed the TV station that he heard a huge bang and even the ground was shaking. However, it is still not clear whether the meteor caused any damage or casualties.
Wednesday's meteors or fireballs are said to be larger than the meteor that was spotted in Russia in 2013.
Meanwhile, the last big fireball sighting in China was in 2014 and it was recorded in Xilingol in Inner Mongolia. The meteor generated the energy of 450 tonnes of TNT. But the biggest fireball sighting ever recorded in China was in 2009 when a meteor with the energy equivalent of 2,300 tonnes of TNT explosives flashed in the sky.