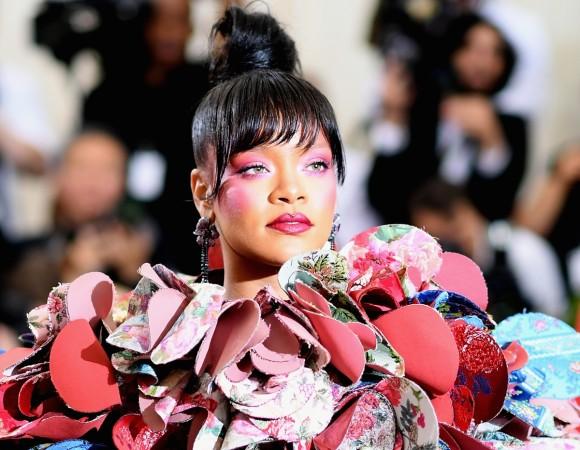 While Oscars 2018 wrapped up a few months ago, the Oscars of fashion has finally arrived. Ladies and gentlemen, it's time for the annual Met Gala. The fashion charity event, which takes place on the first Monday of May, falls on 7th of the month this year. And the theme is "Heavenly Bodies: Fashion and the Catholic Imagination." It has been deemed as the most controversial theme of the Met Gala yet.
Like every year, Metropolitan Museum of Art's Costume Institute benefit will take place at Metropolitan Museum of Art in New York City and will be a star-studded affair. Hollywood celebrities will walk the red carpet and attend a special dinner where the funds are raised for the Costume Institute.
While it is not known what happens behind the closed doors, the world gets an opportunity to witness the mind-blowing Met Gala red carpet. Celebrities are dressed at their best to flaunt their outfits (both amazing and raunchy ones) and sometimes give some delicious scoop for fans to talk about.
What time the Met Gala red carpet 2018 event start?
The Met Gala red carpet will welcome attendees from 6:30 ET.
Who is hosting Met Gala 2018?
The 70th anniversary of the event will be chaired by Vogue editor-in-chief Anna Wintour and will have Amal Clooney, Rihanna, Donatella Versace co-hosting the extravagant Gala.
Who are on the guest list?
While the complete guest list is still unknown, The Hollywood Reporter shares that Kim Kardashian, Katy Perry, Nicki Minaj, Priyanka Chopra, Selena Gomez, Mindy Kaling, Anne Hathaway, Sarah Paulson, Chadwick Boseman, Uma Thurman, Lily Aldridge, Amanda Seyfried, Shailene Woodley, Evan Rachel Wood and Jared Leto are part of the prestigious guest list.
Where to watch the Met Gala red carpet 2018?
Met Gala red carpet 2018 on TV:
US viewers can tune into E! According to their website, the channel will bring all the 2018 Met Gala red carpet action into your living rooms on May 7 in "Live from the Red Carpet" starting from 6:30 pm.
Met Gala red carpet 2018 livestream:
You can tune into Vogue's Instagram and Snapchat. The fashion magazine will host a live stream on their Instagram handle as well as their Snapchat My Stories. E! will also livestream the red carpet from 6:30 p.m. to 9 p.m.