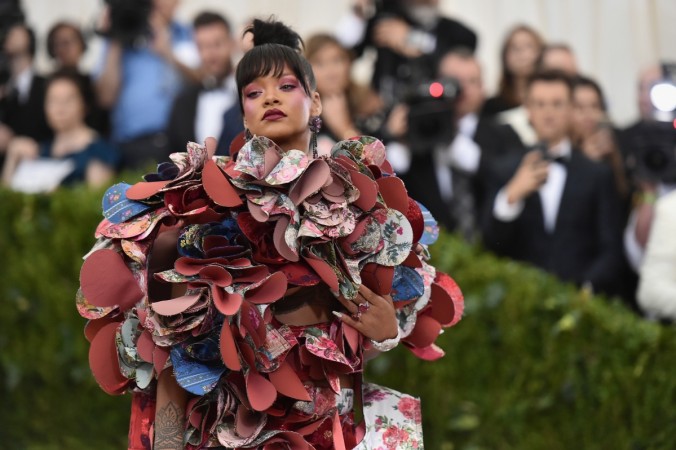 The first Monday of May is always special because it is that time of the year when the world gets to witness the most fearless red carpet fashion.
Also read: Award Shows 2017- 2018 Schedule: When Oscar, Golden Globes and BAFTA will be held?
On Wednesday, Vogue revealed the name of Anna Wintour's co-hosts of 2018's fashion's biggest party — Rihanna, Amal Clooney and Donatella Versace.
The 2018 Met Gala will be themed as "Heavenly Bodies: Fashion and the Catholic Imagination," which will be held on Monday, May 7, 2018.
Met President and CEO Daniel H. Weiss said, "The Catholic imagination is rooted in and sustained by artistic practice, and fashion's embrace of sacred images, objects, and customs continues the ever-evolving relationship between art and religion."
"The Museum's collection of religious art, in combination with the architecture of the medieval galleries and The Cloisters, provides the perfect context for these remarkable fashions."
Last year, the fashion gala was co-hosted by Katy Perry, Pharrell Williams, Gisele Bündchen and Tom Brady.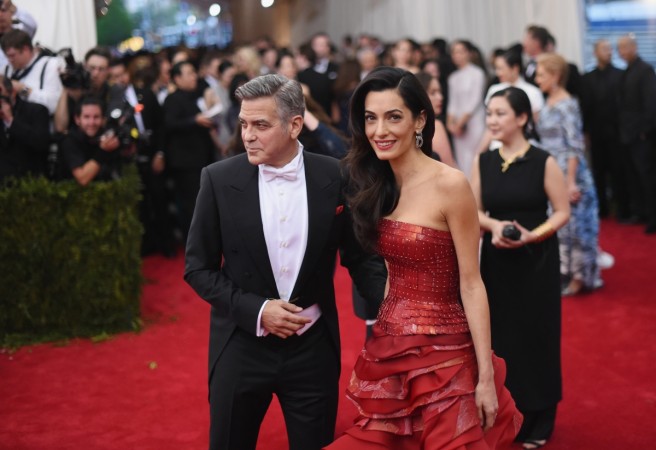 However, songstress Rihanna can easily be called as a veteran on Met Gala red carpet as she attended the fashion spectacle seven times since 2007. She also performed twice at the event.
It will be Amal Clooney's second year as a Met Gala attendee. In 2015, Amal Clooney attended the event wearing a red Maison Margiela Artisanal gown by John Galliano.