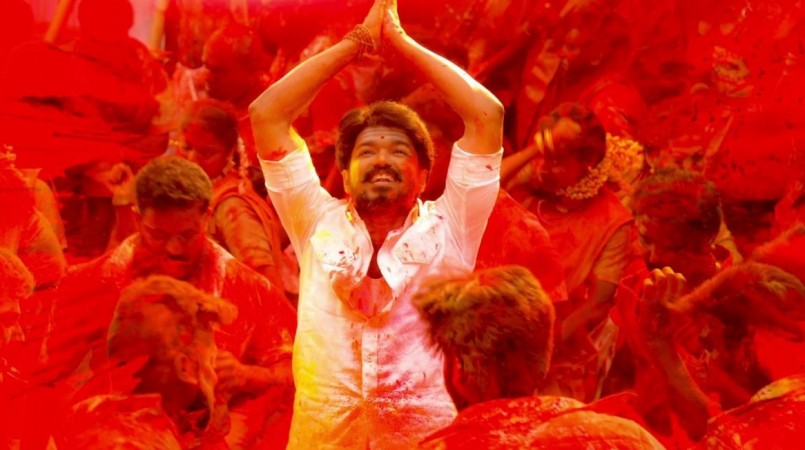 Ilayathalapathy Vijay has finally opened up on the controversy surrounding Mersal and thanked his fans and colleagues from the film industry for supporting him during the tough times.
Some Tamil Nadu BJP leaders had raised objections to dialogues on the GST and demonetisation. They demanded the makers that those lines be removed from the film. While his fans and colleagues from the industry criticised the leaders, Vijay preferred to keep mum.
A week after the movie hit the screens, Vijay broke his silence and penned an open letter. However, the Tamil superstar did not criticise any politician in particular but thanked everyone who supported the film.
"My colleagues in the film industry, actors, directors, producers, organisations representing actors, directors, some of the renowned national leaders, media houses and my friends have given them a befitting reply. I thank all of them who supported Mersal," read his statement.
Some politicians also alleged the actor hides his first name as it hints at his religion. In his statement, he used his full name "C. Joseph Vijay" in bold red and whereas the header was "Jesus Saves".
Read below the original Tamil letter.
While Vijay kept quiet over the comment on his religion, his father SA Chandrasekhar had slammed the politician for making it an issue. "Why is a national leader worrying about my son's Christian surname? Why is that significant in the life of an artiste? What is the problem even if he is a practising Christian? We see cinema as a medium, but they see it as a weapon and get scared of dialogues," he said.