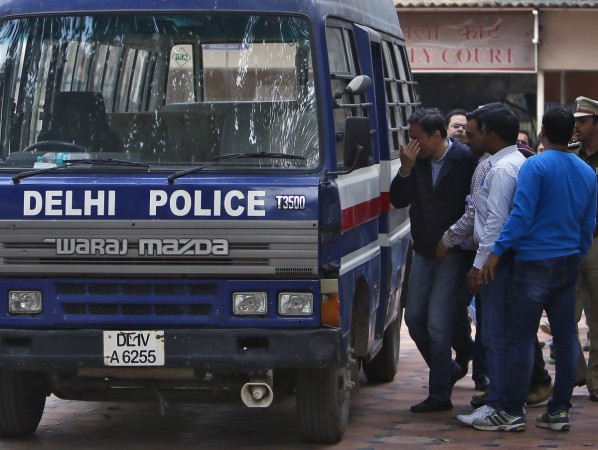 The juvenile, whose speeding Mercedes car reportedly mowed down a 32-year-old man in North Delhi's Civil Lines area Monday night, was charged with culpable homicide after the police found he was a repeat offender. His father, who lives in the same area, was arrested Friday.
The 17-year-old accused was last year issued three challans, one for wrong parking in February and other two for over-speeding in April and June, the Press Trust of India reported.
"On examination of CCTV footage, the possibility of knowledge to the accused juvenile offender that his extremely fast driving in a residential area can cause a death cannot be ruled out," DCP (North) Madhur Verma said.
"Further, during investigation it emerged that it was not the first offence of rash and negligent driving by this accused juvenile. In the past too he was found driving in a rash and negligent way, thereby causing a road accident with another vehicle," he added.
The teenager's father, a businessman, was booked under Sections 109/304 (abetment to culpable homicide not amounting to murder) of the Indian Penal Code.
"There has not been a single step taken by the father of the accused in prohibiting him from taking the vehicle. This is an act of criminal omission, thereby abetting the crime of the said juvenile," an official said.
The accident
On Monday night, marketing executive Sidharth Sharma was hit by a speeding Mercedes when he was trying to cross the road near Ludlow Castle School in Civil Lines. The incident was caught on a CCTV camera installed in the area. The footage can be seen here.
According to reports, Sharma was thrown 15 metres away from where he was standing when the car hit him. People who were inside the car fled the scene after abandoning the vehicle at the site of the accident.
The speed of the car at the time of the accident was over 100 kmph, the police said, the Indian Express reported. The Delhi Police caught the boy Wednesday and also seized the car.
After the accident, a man claiming to be the teenager's driver told the police that he was driving the car at the time of the accident. However, he changed his statement after learning about the victim's death. The police were able to identify the driver, the businessman's son, using the CCTV footage and with the help of eye-witnesses, PTI reported.
According to the Times of India, the boy was initially booked on charges of causing accident due to negligence. But, the charges were later changed to culpable homicide after it was learnt that he had broken traffic rules in the past as well.
The investigating officer in the case was changed Friday after Sharma's sister met Delhi Police Commissioner Alok Kumar Verma, seeking stricter action against the culprits.