German luxury carmaker Mercedes-Benz's Indian subsidiary has recorded its highest ever half-yearly sales between January and June 2018. Mercedes-Benz India found 8,061 takers in the first six months of this calendar year, registering 12.4 percent growth against 7,171 units of premium cars it sold during January-June 2017.
Mercedes-Benz claims the sales growth comes on the backdrop of new generation cars, the sedans, the SUVs and the AMG performance cars. The sedan segment comprising Mercedes-Benz CLA, C-Class, E-Class, S-Class, and Mercedes-Maybach S-Class grew by 15.2 percent in January-June 2018 period. The luxury SUV segment comprising GLA, GLC, Mercedes-AMG GLC 43 Coupe, GLE, Mercedes-AMG GLE 43 Coupe, GLS, Mercedes-AMG GLS 63 and the Mercedes-AMG G 63 recorded a strong growth of 15.9 percent in January-June 2018 period. The demand in this segment was majorly driven by GLC followed by GLE and GLS.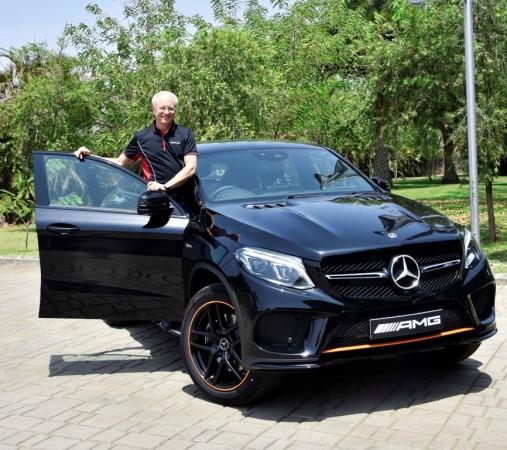 "Pursuing our philosophy of 'The Best Keeps Leading', Mercedes-Benz continues to retain the top customer billing in the luxury car segment, growing 12.4 percent in the first six months of 2018. We attribute this growth momentum to our customer centric measures coupled with an unmatched product and customer service offensive. Our sales performance is in line with our expectation despite last year's extraordinary demand in Q2, owing to the anticipation of GST implementation. With our wide range of new generation cars, sedans, SUVs and the performance cars, we are confident to continue the drive, we set for ourselves in the first half," Roland Folger, Managing Director & CEO, Mercedes-Benz India.
Fellow German luxury car maker BMW has also posted its best ever sales in January-June 2018. BMW Group's combined car sales (BMW and Mini) stood at 5171 units registering a growth of 13 percent as compared to 2017. BMW Group India had sold only 4890 cars in Jan-June 2017.