On the day of love, the First Lady of the United States, Melania Trump, looked stunning in a red coat when she spent time with children at the National Institutes of Health in Bethesda, Maryland. Melania was all smiles when she visited the Children's Inn wearing a stunning $2,995 (over £2,000) Calvin Klein wrap coat with black pumps.
She made Valentine's Day cards and decorated heart-shaped cookies with the young patients. She even prepared frosting and sprinkles for the cookies for the kids, who suffer from a variety of rare illnesses. She even handed out White House Valentine's Day cards to all the kids.
"Looking forward to a very sweet afternoon visiting @theChildrensInn & celebrating Valentine's Day with some kids at @NIH! #HappyValentinesDay," she tweeted before visiting NIH.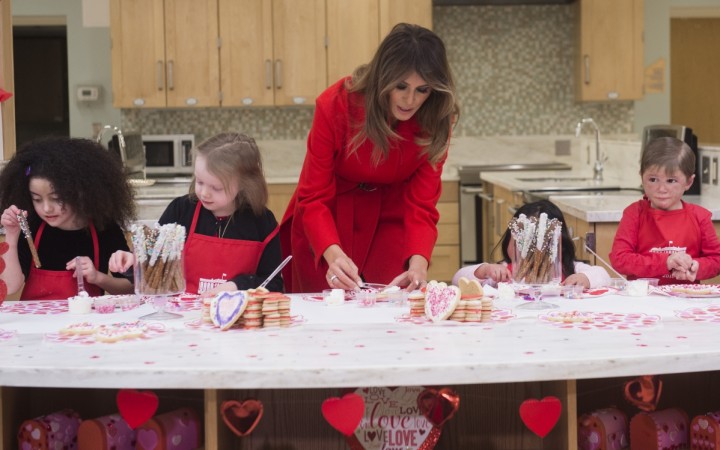 Melania spending Valentine's Day with the young patients comes a day after US President Donald Trump's lawyer Michael Cohen revealed that he had paid $130,000 to porn actress Stormy Daniels. And soon people on Twitter were quick to point out that she didn't wish Donald Trump or even mention him on Twitter.
"I hear Melania Trump is planning a romantic Valentine's day dinner. She's planning on serving a very ice cold shoulder, followed by a steaming hot bowl of drop dead soon soup. Weather prediction? Stormy!" Twitter user Magnificent Bitch said.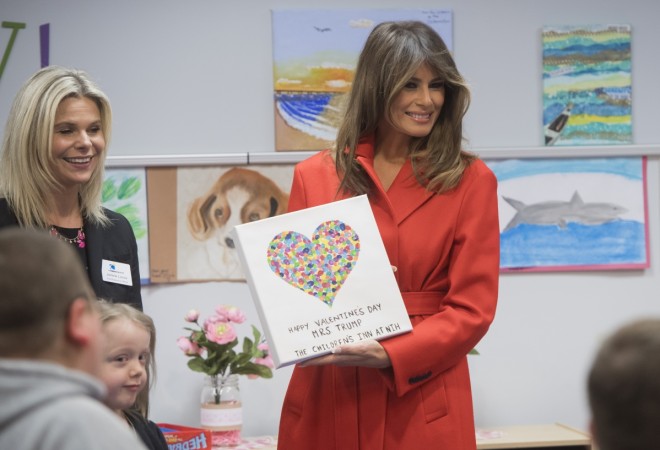 "Absolutely love that she doesn't even mention her husband," user Alexandra tweeted, adding: "Happy Valentines Day to everyone except my flabby wet baby of a husband, who I hate."
"Hey @realDonaldTrump - this is what they call a totally deserved burn from wifey," Peter Cassizzi wrote.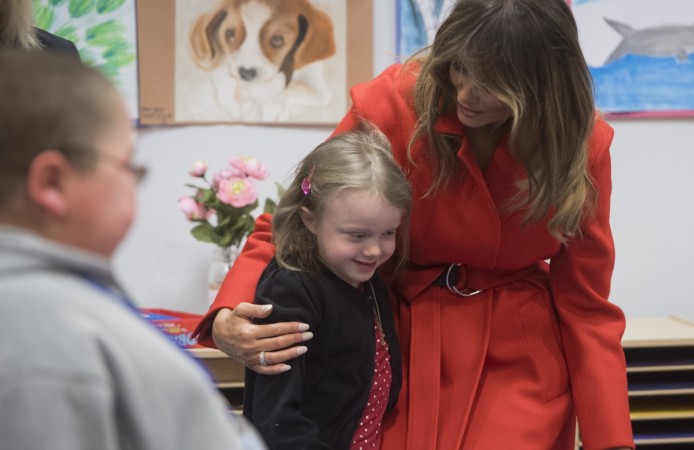 "In our country, we traditionally spend this day with our spouses. Problems at home?" Thomas Cantwell tweeted.
"Terrific! And when will you and your devoted husband put out a joint Valentine's Day statement expressing your love for one another?" Twitter user Kellygirl said.
"You will have a better time with those children that the child you married. Kudos," Suzanne Ferreira tweeted.