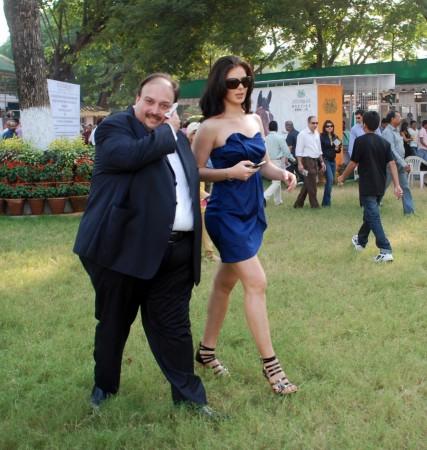 A day after fugitive absconder Mehul Choksi released a video statement claiming that the charges leveled against him by the Enforcement Directorate were false and baseless, the billionaire, who is currently living in Antigua, has released a second video statement on Wednesday, September 12.
In the seond video statement, Choksi has expressed his concern about the future of his company Geetanjali Jewellers and its employees and shareholders. Speaking on camera for the second time since his name was mentioned in the PNB scam case, Choksi blamed the government for the uncertainity of the future of his 6,000 employees and shareholders. He said that he has been living in terror because of a false and baseless complaint against him.
"My bank accounts were frozen, my merchandise was taken, my server was taken, all within one week's time. Before I came back from the hospital, nobody was working for my company," he said. Choksi also clarified as to why he was not able to return to India in February after being wanted by multiple agencies in the PNB scam case. He said that he was undergoing treatment in USA which is the reason why he was unable to return to India.
Worried about the future of his employees and shareholders, Choksi asked whether any company in India or the world had ever been shutdown within a week the way his company had been shutdown."What will happen to my shareholders? What will happen to my people? What will happen to handicapped people that have been hired in the company? Why didn't anybody think about it...before deciding to shut the company in one day?" he said.
Defending himself, Choksi said that he was undergoing a media trial in India because he was a soft target in a small country.
Hitting out at the Punjab National Bank (PNB), Choksi said that the bank has misinformed investigative agencies against him. He added that people resigned from his company because of terror following the allegations made against him by the Punjab National Bank.
Talking about his passport being revoked, Choksi said that there was no question of surrendering his passport as it had been revoked without giving any explanation to him as to why he was a security threat.
Choksi is wanted by multiple agencies ever since he left India and took citizenship of the Carribean nation Antigua in January. The CBI had filed a case on January 29 and began its investigations into the PNB scam case case involving Choksi and his nephew Nirav Modi over Rs 13,500 crore frauds.