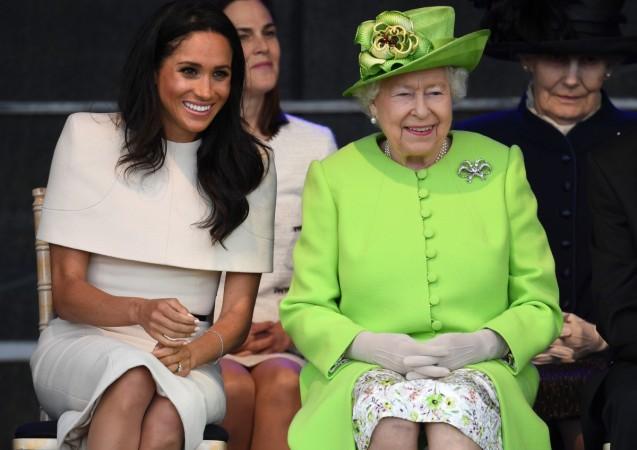 Former actress Meghan Markle keeps making news be it her fashion sense after marriage or her bonding with Queen Elizabeth. Markle has been in the limelight prior to tying the knot with Prince Harry as well. But celebrity status and royal status seem to have different definitions for the Duchess of Sussex.
For commoners, she is still a celebrity while for the royal circle, she yet holds the status of a "common" daughter to a common father. In a recent event, Prince Charles' friend Nicky Haslam called Meghan's family "frightfully common". Prince Charles is the man who helped Meghan walk down the aisle on her D-day while her father couldn't make it to the ceremony because of his health ailments while Haslam, his peer, criticized the Duchess for belonging to a commoner's family.
"They're frightfully common. It would have been awful if that huge lump had been there," Haslam said while referring to Meghan's dada Thomas Markle as a huge lump. "The royals probably don't quite know how to deal with them."
The negative remarks for the Duchess' father have come following his recent interview with a British media outlet where he expressed his sorrow for not being there for his daughter on the day of her marriage. While talking to the media, Markle revealed about his conversation with Prince Harry in which he discussed Brexit and also about giving a chance to US President Donald Trump, which gave a political turn to the entire interview.
While Haslam called only Meghan as common, music artist Mark De-Lisser addressed both the Duke and the Duchess of Sussex as "ordinary folk." He praised the chemistry between Prince Harry and Meghan Markle after he went for a personal meeting with the couple at Kensington Palace while he was assigned the task of singing for the Kingdom Choir's rendition in May.
"They were brilliant, they were very clear on what they wanted from the arrangement, very very clear," he said. "So we had to sit down with them and make sure we everything right and everything they needed."
It's difficult to say if Meghan should be called a daughter of a common man or a common daughter-in-law with a "royal" heart.