Kangana Ranaut's Simran is based on a real-life story of Indian-American Sandeep Kaur, who was notoriously called as Bombshell Bandit in the US. Hansal Mehta's directorial focuses on the life of divorcee Praful Patel, who is a nurse and has a thing for robbery.
The trailer of the film focuses on Praful's life and how she is addicted to robbery and gambling. The promo also shows a high-speed chasing scene in which the police chased her. These scenes are inspired by the real-life story of Sandeep.
But who is Sandeep Kaur? Here are a few interesting facts about the Bombshell Bandit, who inspired Hansal Mehta's directorial Simran.
Who is Sandeep Kaur?
Sandeep was a Licensed Vocational Nurse. When she was 14-year-old, her mother was admitted to a hospital and at that time a nurse helped her mom. Inspired by the nurse, Sandeep became a Licensed Vocational Nurse. Soon she started earning $6,000 a month. She stayed with her mother.
"She lived with her mom, so she had no bills, she had a very used, beat-up car... her money was piling up," Amundeep Kaur, her cousin, told BBC.
Her life changed after American economy crashed
When the American economy crashed in 2008, she invested all her money in the stock market. She made $200,000 after she invested in the insurance banks, AIG and Prudential. She started to party and did everything that her parents asked her not to do.
She then moved to Sacramento in California and studied for her Bachelor of Science in Nursing. She used to work at Sacramento County Jail.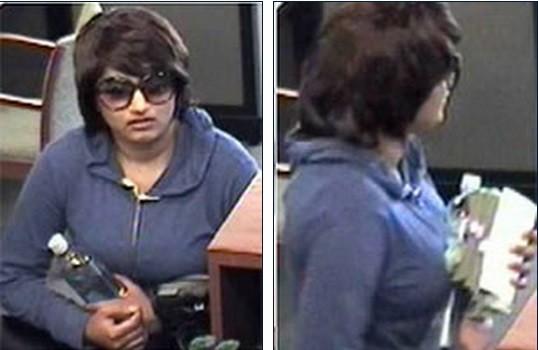 Turning point
Sandeep's life changed completely after her 21st birthday in November 2010. She and her cousins planned for a party and went to Las Vegas. "I gambled. I won a couple of thousand and it was pretty fun. I played blackjack and I kept winning. Everyone else at the table was getting mad," she told BBC in an interview in 2015. She won $4,000 and got hooked on to gambling instantly. Soon she started to visit Las Vegas on a regular basis with her brother and friends.
She used to stay in a penthouse with two-bedroom and five-bathroom luxury suite at the Bellagio hotel. Her suite became a private club and had bottles of Patron tequila, Don Julio, and Hennessy. She was known as a fearless and fortunate gambler. She used to win chips worth $10,000 and then spend it on designer shoes.
"I had a weakness for designer sunglasses," she told BBC. "I would first go and see how much the pricing is... then I would go make a bet for that same amount. If I win, I'll go buy it, if not then I'm not meant to have it."
Her first loss
The fortunate gambler had lost $60,000 a year after she started gambling. Initially, she told Amundeep that she had invested the huge amount in the stock market, but her brother revealed that she lost the money in gambling.
"I stopped working. I can't focus and be going to work for this little amount of money," she said. In 2012, a man approached her and offered money to help. She asked him $20,000 to play the game and he said he could get that money for her, but on a high-interest rate. She took the money and played the game. At one point, she had won $38,000 and kept on playing. But things went down the drain and she lost everything.
She ran away from Las Vegas and decided to quit gambling. She later moved in with her mother, as she wanted to escape from her creditors.
Her first warrant
In December 2012, a warrant was issued against her for not paying the money back. Her mother came to know about the loan and she started to arrange her marriage. But Sandeep eloped with a guy. She used to get $1,000 a week as allowance but gambled all the money in Las Vegas. In 2014, the creditors followed her and asked her to give her money back with interest.
When she couldn't arrange money, they asked her to work for them. "They said, 'You can rob a bank. Go rob a house, do this do that, we need the money.' They tried to give me a gun," she revealed.
Bank robberies
Sandeep's first robbery was at a bank in Valencia and escaped with $21,000, which she gave it to her creditors. They later asked her to pay $20,000 in another week's time. She planned for a second robbery and on July 8, 2014, she robbed another bank and escaped with $20,000. After two successful exploits, she made her third plan and then the fourth. But she got caught after her fourth heist. The manager of the bank called 911 and that marked the end of it.
High-speed movie like chasing scene
The police officers started chasing Sandeep and three police departments were behind her. When the Nevada Highway Patrol trooper arrested her, she begged to shoot her. After two hours of stand-off, she was taken to jail. On April 7, 2015, she was sentenced to 66 months in jail. The judge also ordered her to pay back every dollar she stole.