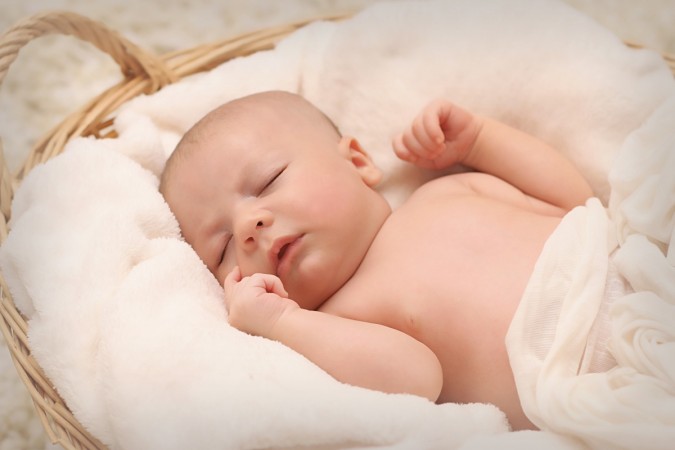 Do you remember your first social media account? The one you tried to hide from your parents, for the longest time?
Most social media apps state that the minimum age for signing up is 13, and while most parents try their best and hardest to protect their children from social media, turns out not everybody is that anti-social media when it comes to their kids.
In fact, some parents are more than willing to sign up their kids on social media on their own, and in this particular case, Garrett and Jessica Gee decided to get their two-day-old son an Instagram account, that gained him over 100k followers even before he was born!
Talk about being famous! Calihan Gee, who was born just two days ago, is the true blue social media baby and his family is what millennial lingo would call "Instafamous". The credit obviously goes to his parents, the Gee couple who were already proud holders of about a million Instagram followers.
The couple had revealed their then unborn baby's gender and name to their wide fanbase before promptly just setting up an Instagram account for him too, at 37 weeks into the pregnancy. Having still been in utero, Calihan Gee was still a grainy ultrasound, as seen on his Instagram account.
Yet, within 48 hours, he had amassed 70,000 followers. But that was a week ago, and all of 48-hours-old, Calihan stands proudly at 109,000 followers – the kind of Instagram fan following most regular people only dream of achieving after a few good years on Instagram, let alone a week!
But it looks like Calihan is pretty much taking after his parents. The Gee family started their Instagram account in 2015, and after six successful accounts, stand at a proud 1.7 million. Together the family owns the @thebucketlistfamily account, and for each family member, there's a separate account too!
This includes their three children as well – Dorothy, 5 and Manilla, 2, and the youngest addition to their gang, Calihan. The family prides themselves on their quirky travel tales and had made news after selling all of their belongings to travel the world.