Belly dancing is a popular Arabic dance form which originated in Egypt. When we think about belly dancing the first visuals are of women gyrating their svelte bellies on some foot-thumping beats. While witnessing a male belly dancer in the Middle-east is quite a rare phenomenon, there's one who is breaking all the norms. The Lebanese belly dancer Alexandre Paulikevitch is breaking all kind of gender stereotypes in the country, with his killer moves.
In an interview with BBC, Paulikevitch said that he has had to struggle to express his feminine side freely because the Middle-East is being known as one of the most homophobic countries in the world.
Explaining the colonial reference of belly dancing, he told BBC, "Baladi is the authentic word for the colonial nomination of 'belly dancing,' It's really a nomination that I think is more authentic than 'belly dance' that frames this dance with a female body for a male, essentially to arouse him."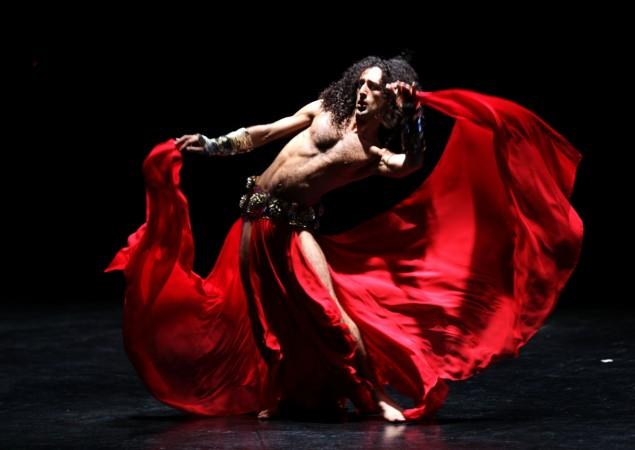 Baladi — which means 'folk' in Arabic — originated in Egypt. In the 40s and 50s — the golden age of Egyptian cinema — films are filled with beautiful Baladi dancers who were often being compared with popular Hollywood divas like Marilyn Monroes and Sophia Loren at the time.
Paulikevitch, one of the few male Baladi dancers in Arab, said that he learned dancing from those black and white Egyptian movies.
Paulikevitch prefers to introduce himself not as a Baladi dancer but as an artist. He explained that belly dancing is often been promoted as a sensual act — "a female body dances for a male essentially to arouse him."
Even living in Beirut did not help him as the city is known as one of the most progressive cities in that region as he referred it as the "heaven for gays". He has been a victim of several cases of harassments and insults as a dancer.
"I had people screaming in the audience, insulting me, [telling me to] get out. I had people in hysterical laughs, not controlling themselves," Paulikevitch said during the interview.
He is not only a performer; he is a teacher and choreographer as well. He teaches the dancing to Lebanese women in Beirut. He sometimes gets male students as well, but they are mostly foreigners.
You can watch one of his performances here.