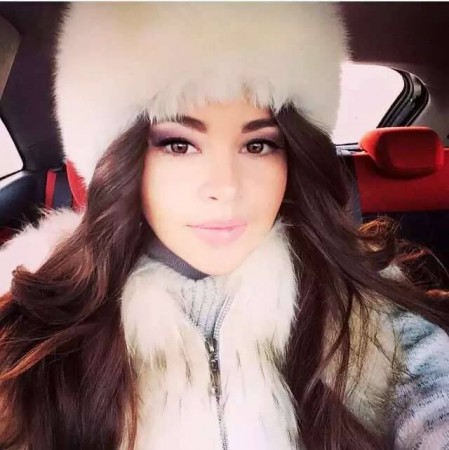 Remember Omar Borkan Al Gala, the man who was asked to leave Saudi Arabia for being too handsome? Religious police had thought that his perfect cheekbones and enigmatic gaze were enough to corrupt females. Now, a similar fate has befallen on an extremely attractive belly dancer in Egypt.
Also read: Omar Borkan Al Gala: Is This the Man Deported from Saudi Arabia for Being 'Too Handsome'? [PHOTOS]
Ekaterina Andreeva, the Russian belly dancer has been arrested after a racy dance video from one of her latest shows went viral. She was accused of wearing a provocative dress and performing immoral dancing at a nightclub by the Nile in Giza. The 31-year-old bellydancer is known by her stage name "Gawhara". Authorities were offended that the exotic dancer reportedly was dressed scantily and wore no knickers during her performance.
In the video, which was taken by a member of the audience, can see Ekaterina dancing to an upbeat tune with the spectators cheering her on. She was wearing a white lacy low-neck cut out blouse and a thigh-high slit skirt, hugging her curves perfectly.
According to reports, Egyptian prosecutor Hatim Fadl said belly dancers in the country are required to wear underwear of any colour but beige, and Ekaterina did not follow the rule.
The dancer is currently out on bail and her employers are working with lawyers to resolve the issue, a source close to her was quoted as saying by the Daily Mail. She is currently forbidden to perform until her case is reviewed.
Also read: Rita Ora poses nude while licking off whipped cream to set Instagram on fire [Photos]
This is not the first time girls have faced the wrath of the society for so-called 'immoral' acts in Middle Eastern countries. An 11-year old girl had faced backlash after a video of her dancing with men went viral.
The head of the Jizan province's tourism board, Rustum al-Kobeissy expressed his annoyance over the incident
"The girl was only 11, but she is tall and was wearing [adult] clothes, so she appeared older," he had said.
Check out the video here: