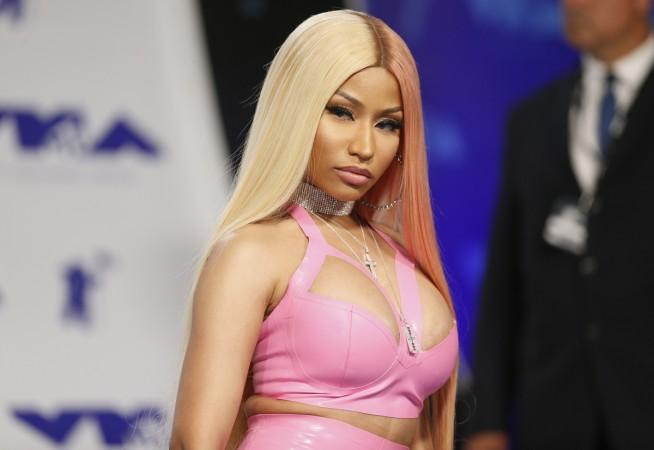 Meek Mill is reportedly unhappy over Nicki Minaj's fight with Cardi B, which happened at a New York Fashion Week event. It is unclear what caused the brawl, but the 25-year-old rapper took to Instagram and stated that the Bang Bang hitmaker talked bad about her daughter and criticized her parenting skills.
Cardi B gave birth to her first child, Kulture Kiari Cephus, in July with husband rapper Offset. A source told Hollywood Life: "Meek feels horrible about the fight between Nicki and Cardi. He has a lot of love and respect for both Nicki and Cardi and he would like to do whatever he can to help squash the feud."
"Meek was inspired by working on things with Drake and he feels like if he and Drake can set aside their differences and work together, then maybe he can help Cardi and Nicki do the same," the insider added. "Meek wants to play peacemaker in this hip hop war because since his time in jail, his perspective on everything has changed, he wants to help now."
Meanwhile, Minaj and Mill called off their romance in January 2017. He opened up about his split from the Anaconda singer and hinted that getting Minaj was a win and losing her was a loss.
He told Philadelphia's Power 99 radio station: "It was a win. I got Nicki when I was ... like I came up. I always wanted Nicki my whole life. I use to talk ... remember I had the rap about it. I bagged that. So that was a win of course. Of course breaking up with anyone you love is a loss. Period. Game time. Want me to make up a lie or something? It's so easy, to tell the truth now."