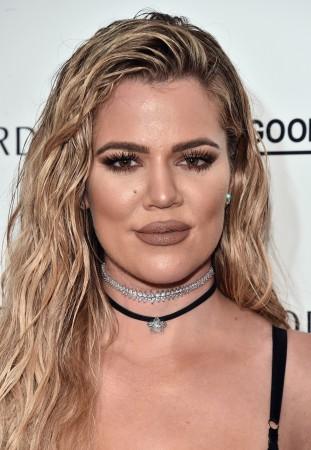 When it comes to Khloe Kardashian and Tristan Thompson, you can never be sure. One minute the couple seems perfectly loved up and the next, there appears to be a mega-storm coming. The duo was recently holidaying in Mexico with a lot of cuddles and snuggles for the world to see, however, Khloe's cryptic messages on her Instagram photo stories have fans wondering if the romance is on the rocks again.
The mommy of one posted, "It's important to remember that in a relationship you're not supposed to be fighting your partner, you're supposed to be arguing against the actual issue… TOGETHER," she wrote. "Finding a solution TOGETHER. No one wins when fighting the person who cares about you. You gotta be mature enough to understand that you have some toxic traits too. It's not always the other person."
Well, it could be that the Kardashian sister had just reached an insightful observation about relationships or the message was directed to her baby daddy. Both Khloe and Tristan made headline a few months ago due to Tristan's cheating scandal right before their little baby girl, True arrived. But, the couple worked things out and everything seemed bright and sunny in Paradise once again.
An insider had revealed to Hollywood Life, "Khloe says she's not ready to be pregnant again yet, but Tristan's a convincing guy. And they've been having tons of wild sex, especially on their trip to Mexico. It's basically been like a mini honeymoon for them."
Khloe seems to be having an absolute ball being mommy to her baby True. She recently shared a picture of the four-month-old flashing a beautiful wide smile. She captioned the adorable click, "You are my sunshine! My only sunshine."