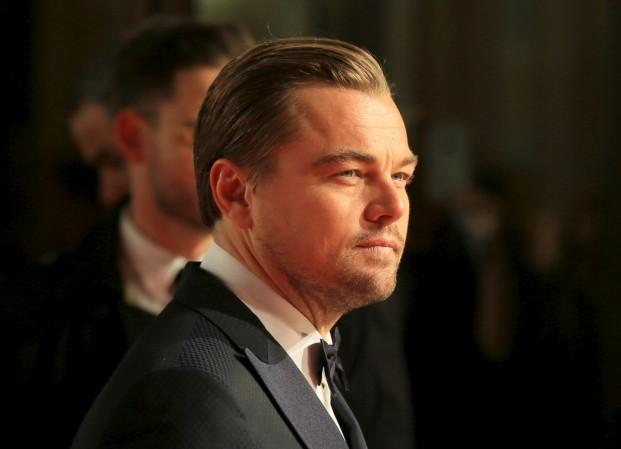 An Australian magazine has come up with claims that Leonardo DiCaprio has a soft corner for Margot Robbie. The two are currently working together on Quentin Tarantino's film, Once Upon a Time in Hollywood.
The two have previously worked together in The Wolf of Wall Street, where Robbie plays Naomi Lapaglia, Jordon Belfort's (DiCaprio) wife, in 2013. According to Woman's Day, the Titanic actor has "had a soft spot" for the 28-year-old actress since that time. An alleged source said: "No one can deny their incredible connection."
However, Robbie's husband, Tom Ackerley is unhappy about it. The insider stated: "He trusts Margot totally, but he doesn't want anyone making moves on her."
However, Gossip Cop has debunked the rumours and said there is no truth to the news report.
Previously, in an interview with Vogue Australia, Robbie shared she and the 43-year-old actor were nothing more than co-stars. She said: "We're friends, of course, but those rumours were inevitable – there's no truth to them. Everyone on the set became good friends, we'd all hang out on weekends."
As for DiCaprio, he is reportedly dating Argentine model Camila Morrone.
Meanwhile, during an interview with Parade magazine, DiCaprio opened up about his thoughts on marriage. He said: "That time will come when that time comes. The truth is, you can't predict marriage. You can't plan it. It's just going to happen when it happens."
"If I wanted to quit acting, I could have done it a long time ago. I love making movies. I feel lucky and fortunate to do it, and it is absolutely worth sacrificing a lot of my private life. I don't think anyone [famous] ever really gets used to it. It's always surreal. At the end of the day, there are people with much harder jobs who sacrifice a lot more of their own lives to do them, people in the armed forces. I don't want to hear myself complain about the hardships of being famous — because I do have the freedom to stop, if I wanted to," the 41-year-old actor added.
Adding on, DiCaprio, who has dated many gorgeous women from Hollywood and the modelling world, revealed what he looks for in a partner to Germany's TV Movie magazine. He said: "I could never be with someone who doesn't believe in climate change."