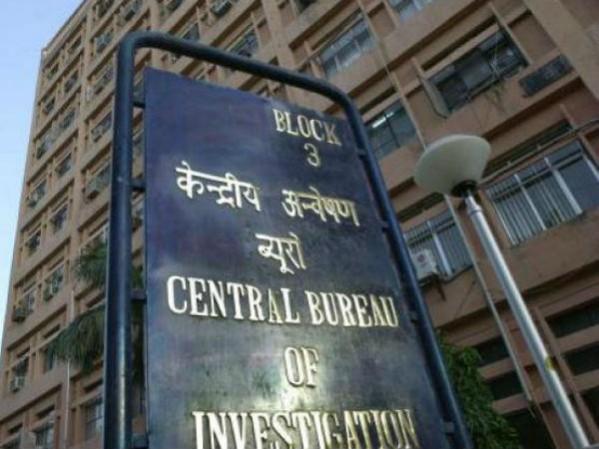 The Central Bureau of Investigation (CBI) on Thursday arrested five people including an Odisha High Court former judge for allowing a private medical college to admit candidates to MBBS courses despite a Supreme Court order banning the practice.
Interestingly, the CBI sleuths had reached the residence of the sitting judge of the Orissa High Court — Justice Chittaranjan Das — in Cuttack on Monday thinking that they were raiding the house of former high court judge Ishrat Masroor Quddusi, and later left the premises when they realised the goof.
The news soon spread after the judge reported this to the Chief Justice of the Orissa HC, leading to anger and confusion.
The CBI eventually arrested Quddusi, a middleman named Biswanath Agrawala, college-owners BP Yadav and Palash Yadav, and a hawala operator named Ram Dev Saraswat, according to a Times of India report.
The CBI also raided eight locations in Delhi, Lucknow and Bhubaneswar, including Quddusi's house in south Delhi's Greater Kailash, on Wednesday. They uncovered Rs 1.91 crore during the raids.
Quddusi has been accused for providing the functionaries of private medical college with legal guidance and also for assuring a settlement for their case in the Supreme Court. The college-owners had challenged the debarment in the apex court earlier this year.
The Supreme Court, in August, had directed the Odisha government to reconsider for confirmation the materials submitted by the accused for readmission of MBBS students. The court, on August 10, 2017, held a hearing for reassessing the case and declared that the college was debarred from admitting new students for two academic years: 2017-18 and 2018-19.
It had also authorised Medical Council of India (MCI) to encash the bank guarantees worth Rs 2 crore.
The CBI took action following information that Prasad Institute of Medical College was among 46 colleges that had been prohibited by the government from accepting candidates for MBBS courses for two years owing to improper facilities and non-fulfilment of required criteria.
CBI officials got to know that BP Yadav contacted Justice (retd) Quddusi and Bhawana Pandey from one Sudhir Giri of Venkateshwara Medical College in Meerut and conspired of getting the matter settled.
An FIR was also lodged against two IAS officers who were serving in Puducherry – BR Babu and Narendra Kumar, who were looking into the admissions – for reportedly denying admission to deserving candidates and selling their seats for a lump sum.