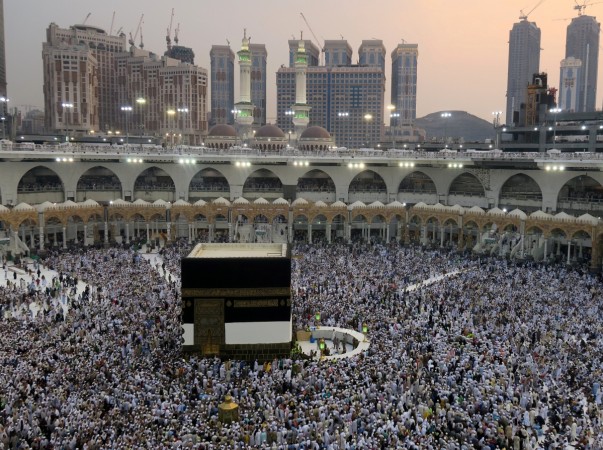 Several women from across the globe have been sharing their stories of how they were sexually abused or assaulted while on the Muslim pilgrimage of Hajj in Mecca.
The hashtag #MosqueMeToo flooded Twitter as angered women condemned the sexual assault of a woman during Hajj last week poured in.
The woman, hailing from a South Asian country, was allegedly groped during the Hajj, DailyMail reported.
The victim woman took the brave decision to write about her experience on social media, following the #MeToo campaign that made headlines last year.
Women from all communities reacted to the incident and said even the "holiest of places aren't safe for women."
The 'MosqueMeToo' drive
#MosqueMeToo has been trending on Twitter ever since Egyptian-American feminist author Mona Eltahawy shared her story of sexual assault during Hajj in the holy city of Mecca in Saudi Arabia. She was only 15 when it happened.
Eltahawy thought of starting a drive back in 2013 by speaking out against the sexual assault she experienced in 1982. Here's a tweet by her which shows she shared her story on a TV show in 2013, when she launched the #MosqueMeToo drive on Twitter.
I have shared my experience of being sexually assaulted during Haj in 1982 when I was 15 in the hope that it will help fellow Muslim women break silence and taboo around their experience of sexual harassment/abuse during Haj/Umra or in sacred spaces. Let's use #MosqueMeToo https://t.co/uDsZFDolgX

— Mona Eltahawy (@monaeltahawy) February 6, 2018
The Egyptian-American feminist author has been conversing with women who have faced assault inside the holy Islamic pilgrimage site. Referring to the mass criticism she witnessed after she shared the incident with her, Eltahawy tweeted:
Groped during Hajj
In the latest case, the victim was on Hajj for her third tawaf (Islamic ritual) a few days ago when she was allegedly groped multiple times until she grabbed the hand touching her and put it away.
After she shared her ordeal on social media, she wasted no time in sharing the details of the assault on social media with the hashtag #MeToo.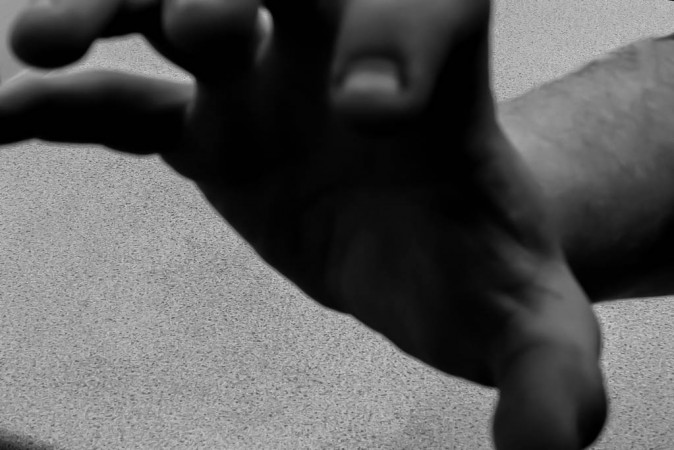 According to a report by Indian Express, the victim, before sharing details of the assault, wrote in the post: "I was afraid to share this because it might hurt your religious sentiments".
Here are some excerpts of the post, which is now deleted,
—While performing my tawaaf around the Kaaba after isha prayer, something really weird happened. It was my 3rd tawaf, and I felt a hand on my waist. I thought it was just an innocent mistake. I completely ignored. Then... I felt it again. It made me feel very uncomfortable. I kept moving. During my 6th tawaf I suddenly felt something aggressively poking my butt, I froze, unsure of whether it was intentional. I ignored and just kept moving slowly because the crowd was huge. I even tried to turn around but woefully couldn't.—
The post further read:
—When I reached the Yemeni corner, someone tried to grab and pinch my butt. I decided to stop there. Grabbed his hand and threw it off me *couldn't move or turn around* I was literally petrified. Couldn't even escape, so I stood, and turned around as much as I could, to see what's happening, I turned around but... couldn't see who it was.—
—I believe it's totally okay and important to be open about harassment. Don't know how many of you had a similar experience there but this incident has unfortunately left me feeling upset.—
Thousands of women along with Eltahawy empathised with the victim, sharing their experiences of sexual assault during Here are some of the tweets:
#MosqueMeToo let's see here, well I was kicked out of the 96th Street Mosque by an Imam who claimed I was a distraction to men and that I should go grow a big hairy mole before entering the Mosque again. I've had a man stare at my chest for 20mins after

— Asmi Fathelbab (@Asmi1121) February 11, 2018
Last summer in a crowded market w/my husband & two children, a man pressed his groin against my ass-he just full on leaned into me & shoved himself against me. I wish I'd been fast enough to elbow him in the throat then turn and punch him in the face, but I wasn't.

I'm with you.

— (((antiantisemite))) (@Tristanshouts) February 12, 2018
I stand with my sisters who've experienced sexual assault in environments they thought would be safe. Terrible people can inhabit holy spaces. It is telling of their own character. As Muslims it is our duty to advocate for our sisters who are facing injustice. #MosqueMeToo

— Hanan (@Onecoldcreative) February 7, 2018
A few years ago, I began sharing that I was sexually assaulted during Haj. I wrote about it in my book in 2015. It is hard to talk about assault in sacred spaces.I hope all of us who are speaking can be of help to those who for whatever reason can't speak right now. #MosqueMeToo https://t.co/uDsZFDolgX

— Mona Eltahawy (@monaeltahawy) February 8, 2018
I just beat the fuck out of a man who grabbed my backside. After two days of tweeting non-stop for #MosqueMeToo that asshole got every iota of rage that has been building up inside me. The whole time I was yelling at him "Don't you touch a woman again!" @rerutled saw it all.

— Mona Eltahawy (@monaeltahawy) February 10, 2018
the #MosqueMeToo shows once again that sexual harassment and assault has nothing to do with female modesty. It is not because of what a woman is wearing it is because of how men are taught to look at and think of women.

— Faranak Amidi (@Faranak_amidi) February 8, 2018
#MosqueMeToo I was sexually harassed in Umrah during Tawaf.I thought it was accidental but he kept groping me. I mean if men can't discipline themselves even in the HOLIEST place on earth then I've truly lost hope in men to ever stop harassing us. We just want to be safe.

— مادري (@SherlockCloset) February 9, 2018
I read about #MosqueMeToo. It brought me to horrible memories during Hajj 2010. People think Mecca is the holiest place for Moslems so nobody would not do something bad. Totally wrong.

— Anggi Lagorio (@AnggiAngguni) February 6, 2018
a young guy touched my body just next to Al-Masjid Al-Nabawi in Medina, Saudi Arabia. I was 15 years old and he was in his 20s.
I thaught Madina is a safe city, but I was wrong.
I'll never forget and forgive.#MosqueMeToo

— روباه‌دخت (@rubahdokht) February 9, 2018