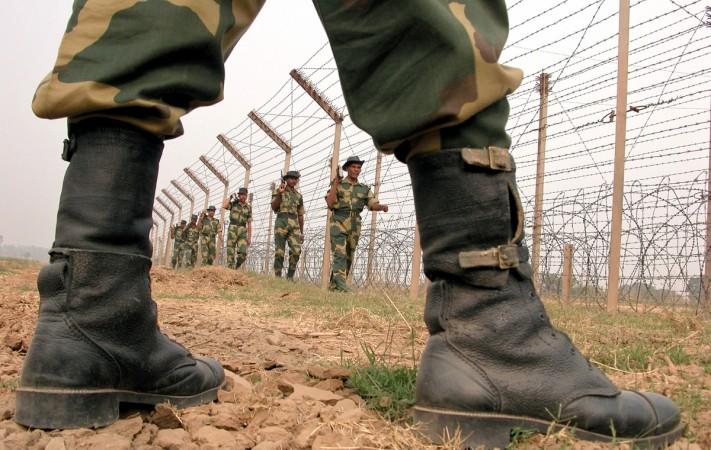 As the people in Jammu and Kashmir were left rattled over the death of a seven-month-old infant in an unprovoked ceasefire violation, India summoned Pakistan's envoy on Wednesday, May 23.
Pakistan's Deputy High Commissioner Syed Haider Shah was summoned by the Ministry of External Affairs over the infant's death at Arnia sector near the Line of Control on Monday, May 21.
"The Deputy High Commissioner of Pakistan, Syed Haider Shah was summoned today and strong protest was lodged at the loss of life of a seven-month-old infant in unprovoked ceasefire violations by Pakistan forces on May 21, 2018, in Bhimber sector across the Line of Control in the Indian state of Jammu and Kashmir," the External Affairs Ministry said in a statement.
The statement further read:
"It was conveyed that the deliberate targeting of innocent civilians, who are located away from the forward line of defenses, by Pakistan forces using small arms and high caliber weapons is highly deplorable and condemned in the strongest terms."
The MEA stated that the killing of innocent young children is against humanitarian norms and that the Pakistan security forces must desist from committing such heinous acts.
While addressing the issue of ceasefire violations by Pakistan in 2018, the MEA stated that there were 1,088 such violations resulting in the death of 36 people and injuries to 127 people along the Line of Control and International Boundary. The statement added:
"The Pakistan side was also asked to end the support being given to cross-border infiltration of terrorists, including through covering fire. In 2018, Indian security forces have thwarted attempts by 53 terrorists to infiltrate and have neutralized 5 terrorists at the time of crossing the Line of Control."
On the night of May 21, seven-month-old Nitin Kumar died in cross-border firing at Arnia sector in Jammu and Kashmir. Six other people, including a police officer, suffered injuries during the Pakistani shelling.