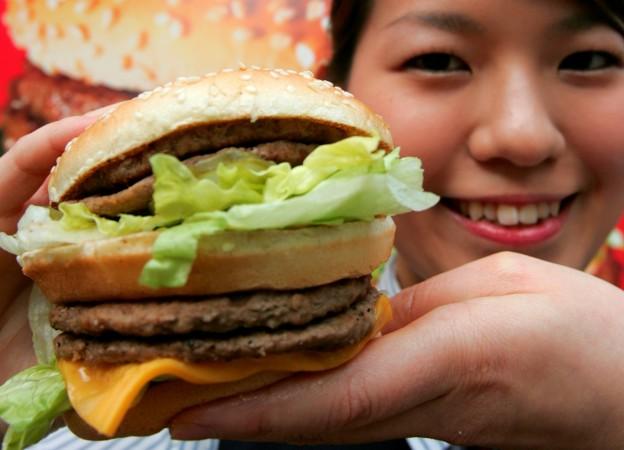 Fast food chain McDonald's has published proposals to cut down its greenhouse gas emissions by 36 percent by 2030.
The move, which is intended to address climate change, will prevent 150 million metric tons of greenhouse gas emissions from being released into the atmosphere over the next decade.
The American company plans to achieve this ambitious target by acting on the largest segments of its carbon footprint, including beef production.
Demand for red meat is a major driver of global warming, as cattle requires considerably more land and water to raise compared to livestock such as chicken and pigs.
"To create a better future for our planet, we must all get involved. McDonald's is doing its part by setting this ambitious goal to reduce greenhouse gas emissions to address the challenge of global climate change," said Steve Easterbrook, president and chief executive of McDonald's.
"To meet this goal, we will source our food responsibly, promote renewable energy and use it efficiently, and reduce waste and increase recycling."
McDonald's has also committed to a 31 percent reduction in emissions per metric ton of food and packaging across its supply chain by 2030.
Carter Roberts, president of World Wildlife Fund in the US, welcomed the restaurant chain's plans.
He said: "McDonald's footprint touches all parts of the world. Their announcement matters because it commits one of the world's biggest companies to deliver, with the full breadth of their food chain system, significant emissions reductions based on science.
"While private sector actions can't entirely solve the climate crisis facing our planet, significant announcements like these, and coalitions like these working on climate together, create momentum and movement toward the scale of solutions that we ultimately need."
Earlier this month, McDonald's started offering fresh beef in burgers sold at its US outlets to repel competition from other burger chains.
The company previously announced that all its packaging worldwide, including items such as bags, wrappers, cups and straws, would come from recycled or renewable materials by 2025.