American fast food chain McDonald's has decided to flip its hallmark "M" sign — the iconic Golden Arches — into a "W" in the United States to mark International Women's Day.
Though it is not known whether all the outlets of this burger and fries chain has flipped the sign, images of the upside-down logo — especially from one outlet in South California — are starting to appear on social media.
In fact, the company has already flipped its logo on social media platforms like Twitter and Instagram.


"For the first time in our brand history, we flipped our iconic arches for International Women's Day in honour of the extraordinary accomplishments of women everywhere and especially in our restaurants," McDonald's Chief Diversity Officer Wendy Lewis said in a statement to CNBC.
"From restaurant crew and management to our C-suite of senior leadership, women play invaluable roles at all levels and together with our independent franchise owners we are committed to their success," Lewis added.
McDonalds is flipping one of their signs to celebrate International Women's Day, which is cool! but as a bonus now they can sue every anime ever made pic.twitter.com/ag54a772tl

— Cabel Sasser (@cabel) March 7, 2018
McDonald's says it is honoring women working in their restaurants as 62 percent of its employees are female.
"We have a long history of supporting women in the workplace, giving them the opportunity to grow and succeed. In the US, we take pride in our diversity and we are proud to share that today, six out of 10 restaurant managers are women" McDonald's spokesperson Lauren Altmin told CNBC.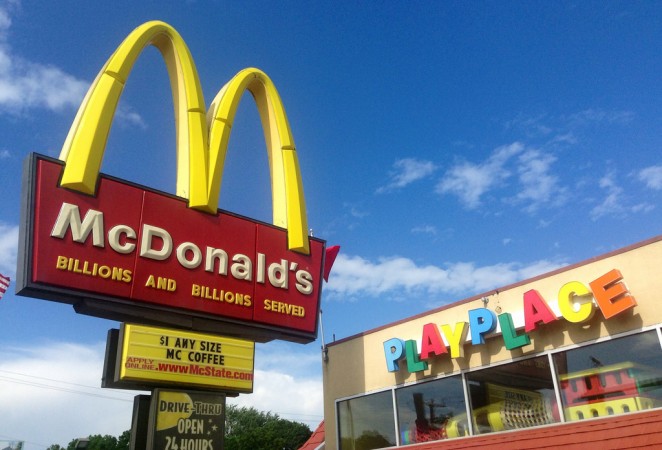 The website is also conducting a campaign where women employees of the fast-food chain are sharing inspirational stories about their lives.