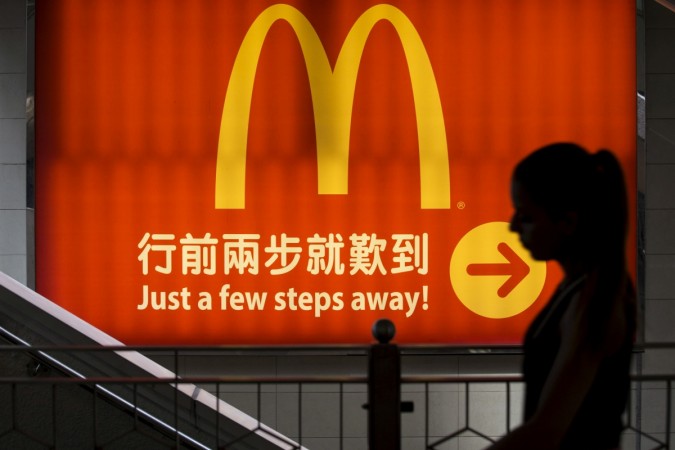 McDonald's, US-based fast-food giant has decided to sell its China and Hong Kong operations to a consortium of financial investors, which includes Citic Group, Citic Capital and Carlyle Group. The deal is valued at $2.08 billion.
The four companies (including McDonald's) will then form a joint company, which would act as the franchisee that is responsible for the company's main business in Hong Kong and China for the next two decades, AFP reported. The companies plan to add more than 1,500 restaurants over the next five years in China's two-tier cities.
Also read: Bidders line up for McDonald's Hong Kong, China sale
In the partnership company, Citic and Citic Capital will own 52 percent stake, Carlyle will own 28 percent stake and McDonald's will hold 20 percent stake. According to a report in Reuters, McDonald's originally wanted to fund raise about $3 million from selling off its operations in Asia, but later, the fast-food chain decided to retain a minority stake in a bid to benefit from exposure to future growth in China.
Until now, McDonald's operated 2,400 restaurants in mainland China as well as 240 outlets in Hong Kong. Last year, the burger chain planned to sell roughly 2,000 restaurants in China, since the sales took a hit owing to mounting tensions in South China Sea, which has impacted the US-firm's results.
In China, McDonald's faces competition from rival Yum China Holdings Inc, (which owns KFC and Pizza Hut brands in the mainland). The two are competing to retain middle-class Chinese consumers, who are increasing demanding high-quality and healthier dining options. Elsewhere in Asia, McDonald's is looking at further deals in South Korea, Japan and Southeast Asia to "streamline" its operations across the globe, Bloomberg reported.