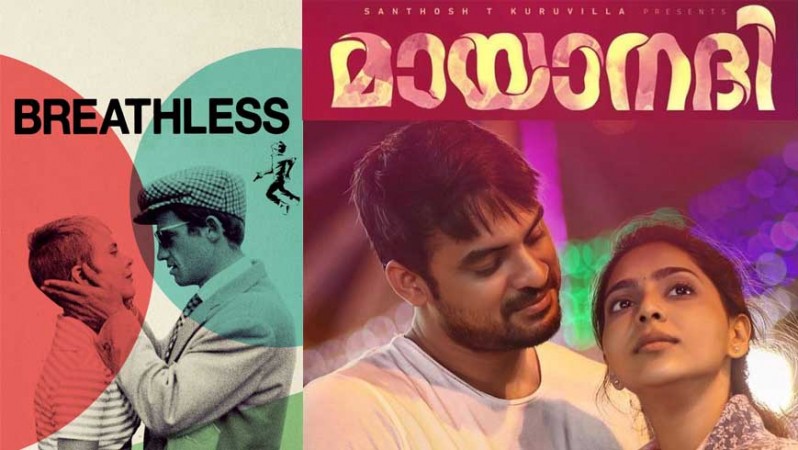 Ever since Mayaanadhi hit the theatres as a Christmas release, the Malayalam movie has been undergoing fierce online campaigns, both supportive and hostile. Mayaanadhi's alleged similarity in plot with Godard's French classic Breathless has triggered another hate campaign against the Malayalam movie.
The plagiarism accusation gathered momentum when some people turned up on social media platforms pinpointing the similarities between the two movies.
The campaign branched out from the ongoing battle of the sexes in Mollywood. Aashiq Abu's firm stand and support to Parvathy and Rima Kallingal in the Kasaba misogyny row made him a target of the cyber bullies.
And when his movie released, the rage was diverted against it. The haters even floated a boycott Mayaanadhi campaign to hinder the movie's box office run.
Also Read: I did not insult Mammootty, Parvathy clarifies her stand on the actor's reaction over Kasaba misogyny row
Aashiq Abu's revelation that movies like Godard's Breathless were a reference to Mayaanadhi during the script development stage added fuel to the controversy.
Breathless, which is considered as a milestone in world cinema, narrates the story of a wandering French gangster and his American girlfriend.
The couple meets their inevitable and tragic end while fleeing from the police. Michele, the hero is cheated by the heroine, Patricia and shot dead by the police on their way to Italy.
On the other hand, Mayaanadhi follows the lead pair, Matthan and Appu, through a journey into freedom and a new life in its own way.
Even though Mayaanadhi owes a great deal of its plot structure to Breathless, Aashiq Abu transforms and elevates the movie to a different level.
He breaths fresh air and life into his protagonists, Matthan and Appu, and they stay with the viewers even after the movie's touching climax scene.
Also Read: Mayaanadhi audience response: When social media fell head over heels for Aashiq Abu's romantic flick
As the plagiarism campaign grows strong on the social media, S Durga director Sanal Kumar Sasidharan turned up with a Facebook post supporting Aashiq Abu.
Sanal Kumar Sasidharan made it clear in his post that there is a huge gap between plagiarism and inspiring something good from a work of art to come up with a fresh product in commercial cinema.
While the social media is abuzz with various campaigns for and against Mayaanadhi, the movie continues its steady sail in the box office with the help of strong support from the social media.