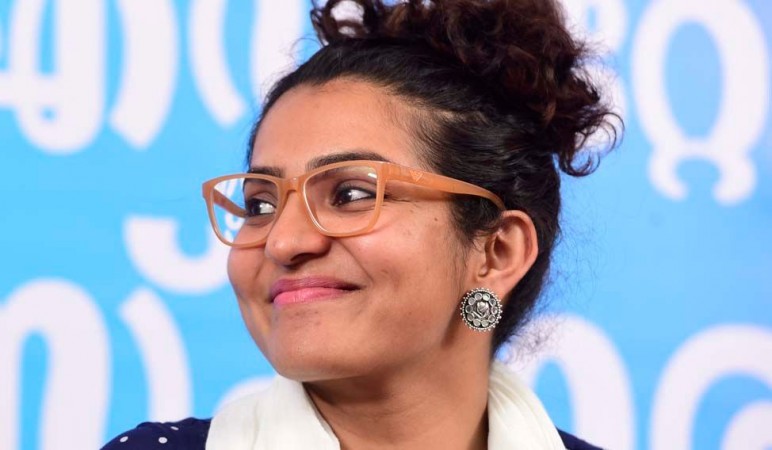 In an article written for an online portal, actor Parvathy has clarified her stand on Mammootty's reactions in the ongoing Kasaba misogyny row. "I did not insult Mammootty," writes Parvathy in the article, in which she reminds the readers that Mammootty is an actor par excellence.
She slams the online campaign, which misinterpreted her comments against the blatant misogyny in the Malayalam movie Kasaba. Parvathy also says that most of her haters and the cyberbullies never watched the actual video of the event in which she made the controversial comments.
The award-winning actress had become a target of social media memes and open threats for the comments she made against Mammootty's flick Kasaba at the International Film Festival of Kerala.
Earlier, the Kasaba misogyny row had taken a turn when Mammootty stepped in to slam the online bullies. In a conversation with an online portal, Mammootty broke the silence spell and revealed that he had discussed the matter with Parvathy at the onset of the controversy itself.
The actor also said that he consoled Parvathy by pointing at the dangerous trend of dragging celebrities into unnecessary deadlocks.
Mammootty emphasised the need to keep the freedom of opinion alive since it is as important as the freedom of expression.
As the online war against Parvathy grew into open rape and death threats, she filed a complaint with the authorities. Two youngsters were arrested on the basis of the complaint on the next couple of days. The authorities hinted that more arrests were imminent and more than a hundred people were under close observation of the cyber cell.
The controversy flared up again when the producer of the movie Kasaba, Joby George, reportedly offered a job to one of the arrested men in a Facebook comment.
Earlier, prominent personalities like Kerala's Finance Minister Thomas, Minister AK Balan and Congress leader Shashi Tharoor stepped into the controversy by extending their support to Parvathy.
The issue grows out of social media to become one of the noisiest rows of Mollywood this year. The discussions surrounding the issue exalted it into a politically and socially relevant debate with its repercussions far-reaching.