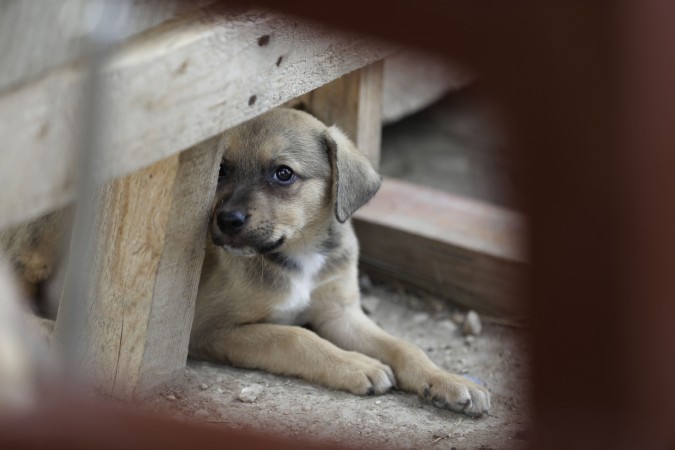 In a shocking case of animal cruelty, animal rights activists found mass graves of 150 stray dogs in Belagutti village in Davangere district on Saturday. The villagers dumped the stray dogs after killing them.
The mass killing was organised in November and the Belagutti Gram Panchayat offered Rs 150 for every dog that was killed, The Quint reported. An FIR has been filed against the village panchayat for the heinous crime at the Nyamathi police station.
Also Read: Stray dogs poisoned in Hyderabad ahead of Ivanka Trump's visit? Here's the truth
The incident came to light after a video of the stray dogs and puppies dying surfaced online. According to the reports, the dogs were injected with a toxic substance. They were cruelly killed on November 20 in the village, which is located more than 200 km from Bengaluru.
"It was cruel beyond compare. The dogs were just piled up, they were not even buried properly. Most of them have decomposed due to the poison and only about 80 carcasses could be taken out for post-mortem. The panchayat has done this in an attempt to get rid of strays in the area," Harish K B, an animal welfare officer working with Compassion Unlimited Plus Action (CUPA) Bengaluru, told The New Indian Express.
The dogs were buried in an open land and their remains were seen in the open. According to the reports, the dogs were killed due to increase in attacks on people living in the village. The gram panchayat took the extreme step to tackle the problem of dog biting.
Hanmanthappa, a sub-inspector at the Nyamathi police station, confirmed to The Quint that the dogs were killed and they have sent bodies for the postmortem.
"The investigation is underway, and we are currently awaiting the postmortem reports. The complainant alleged that around 150 dogs were killed, but so far we have been able to get 40 bodies for the postmortem. We are collecting more information about the other locations where the dogs were buried," Hanmanthappa told the publication.
Villagers also confirmed that the dogs were killed due to many cases of dog bites were reported, but they disapproved the way they were killed.