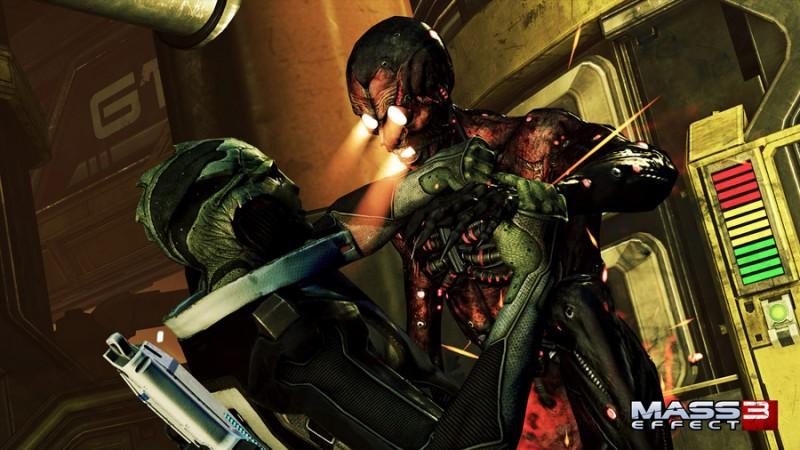 The next Mass Effect or the tentatively titled Mass Effect 4 has been having its share of unhindered progress in game development, with BioWare developers announcing of passing a milestone.
Mass Effect 4 is one of the most awaited games with a dedicated fan base. The new teaser on the development of this game comes via Chris Wynn, senior development director at BioWare. He tweeted saying that a milestone was achieved and the team is on for the next milestone. This has got all the fans eager to know what the milestone could be, however, details on that are not forthcoming.
Another milestone officially done for Mass Effect. On to the next one!

— Chris Wynn (@The1Wynn) April 2, 2015
However, when a fan asked Wynn about details, he replied saying it is about "stuff to shoot in the face." He did reveal that there will not be any "space hamsters, plenty of shooting things in the face, awesome environments." But he stopped short of revealing if players can expect the game at E3 2015.
@JeffRVT @TyeMRoberts @shinobi602 no space hamsters in the build to date. — Chris Wynn (@The1Wynn) April 2, 2015
@cbcrazy1990 let's see, there are no space hamsters, plenty of shooting things in the face, awesome environments.

— Chris Wynn (@The1Wynn) April 2, 2015
@cbcrazy1990 that I cannot say. — Chris Wynn (@The1Wynn) April 2, 2015
It's almost like a tradition now with new Mass Effect, and BioWare has been teasing small bits of information on the game. It had recently revealed motion capture that was being conducted at TheCaptureLab in Vancouver, Canada.
It had also asked input from fans on the feature, system or gameplay that they would want the next Mass Effect to have. It had also shown its willingness to add photo realism or cinematic realism into the game.
It had also hinted that the game will be having a multiplayer mode. Wynn had previously calmed many fans who were worried about Multiplayer games denting single player by saying, "If anyone is concerned that online will take away from single player, I assure you that SP will be MASSIVE in the next Mass Effect."
PS4 and Xbox One Gives Design Freedom to Devs
Another BioWare employee, Jos Hendriks also took to Twitter to tease something interesting about the game. He revealed about exploring in Mako, the infantry fighting vehicle.
"Ramping off a giant space dune with the Mako at top speed to get some serious airtime is awesome confirmed. #space #MakoLyfe" he said.
He also said that now he is getting the "distinct Mass Effect feeling" when playing the game that is still in development.
Further, he confirmed that the game will not be on last-generation consoles like PS3 and Xbox 360. He added that the new-genration consoles – PS4 and Xbox One -- has given designers more freedom to work with, but it has not changed any of their daily activities.
"It changes the bottleneck of how much power we have to work with. But in my day-to-day, it doesn't change, really," he answered to a question on dropping off the last-generation consoles.
He also said that the machines allow them to do something cool, "With more power comes a bit more freedom for cool stuff to do, sure, but my job is still much the same."
Speculations have pointed at the possibility of releasing the game for PC, PS4 and Xbox One, sometime in 2016 Spring or Fall.