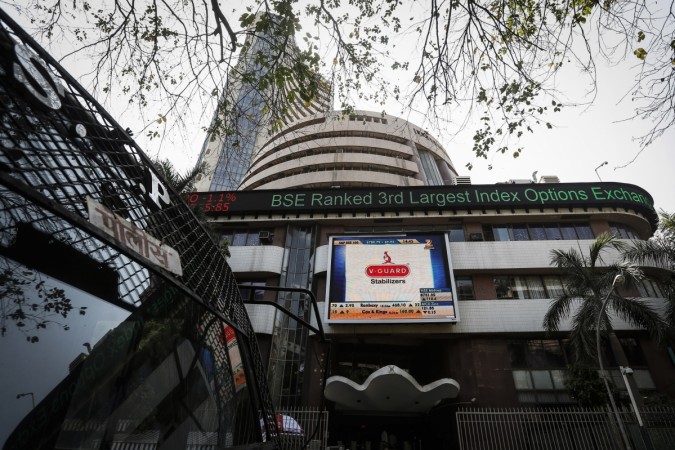 Investors gave a lukewarm response on Friday to Reserve Bank of India (RBI) allowing banks to raise funds through masala bonds to beef up their capital requirements under the Basel III norms. Shares of most banks were trading in the red on Friday afternoon, with both the BSE Bankex and the NSE Bank Nifty falling close to 0.75 per cent.
The shares of State Bank of India (SBI) were down 0.69 per cent at Rs. 252.90 apiece on the Bombay Stock Exchange (BSE) at around 1.24 p.m. PNB shares were trading 0.44 per cent lower at Rs. 125.75, Canara Bank was also down at Rs. 269.30, while Bank of Baroda shares were trading with losses of 1.55 per cent at Rs. 159.30 apiece.
The BSE Bankex declined almost 0.70 per cent at 21,983 while the NSE Bank Nifty was down 0.70 per cent at 19,168.
On Thursday, the RBI had announced a series of measures aimed at developing the money markets in India, the most significant of which was allowing commercial banks to issue masala bonds.
"To further encourage the overseas rupee bond market, banks are being permitted to issue rupee bonds overseas (masala bonds) for their capital requirements and for financing infrastructure and affordable housing," the central bank said in a statement.
Masala bonds are rupee-denominated bonds issued overseas. Two recent such issuances were from HDFC Bank and state-run power producer NTPC.
Encouraged by the response to its first issue of masala bonds, HDFC Bank plans to raise Rs. 2,000 crore for which it is reportedly in talks with investment bankers.
The company had raised Rs. 3,000 crore in its maiden masala bonds issue at a coupon rate of 7.875 per cent per annum. The bonds are listed on London Stock Exchange.
In another significant development, the RBI has removed restriction on corporate lending to banks via government securities.
"Currently, listed companies can lend through repos in G-sec for a minimum tenor of seven days to banks and PDs, which constrains their participation. It is proposed to allow such companies to lend through the repo market, without any tenor or counterparty restrictions," the RBI said.