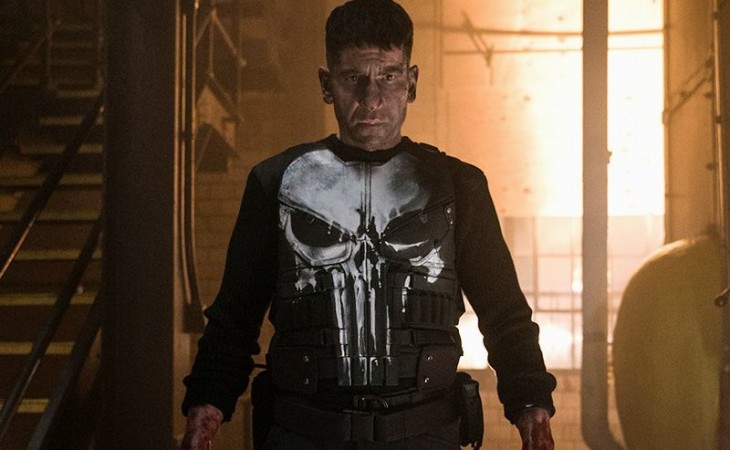 Following his debut in the Daredevil Season 2, Jon Bernthal's the Punisher has got his very own standalone series, which is set to debut on Netflix this week. The Punisher was introduced in the Marvel comics' The Amazing Spider-Man in 1974.
Also read: Marvel's The Punisher review round-up: Is it the best Marvel series to date?
The show hits Netflix this week. Hence you will have the entire weekend to binge-watch the 13 episodes of the Marvel series. You can watch it online HERE.
The official synopsis of The Punisher reads:
"After exacting revenge on those responsible for the death of his wife and children, Frank Castle (Jon Bernthal) uncovers a conspiracy that runs far deeper than New York's criminal underworld. Now known throughout the city as The Punisher, he must discover the truth about injustices that affect more than his family alone."
Watch the trailer here.
The Netflix-Marvel series features Deborah Ann Woll, Ebon Moss-Bachrach, Ben Barnes, Amber Rose Revah, Jaime Ray Newman, Jason R. Moore, Daniel Webber, Michael Nathanson and Paul Schulze, besides Jon Bernthal in the titular role.
The critics' review for the Marvel-Netflix is already out. While some of the reviews called it one of the best Marvel shows to date, most described how it is filled with unpleasant violence.
Deadline's Dominic Patten wrote: "Marvel's The Punisher brings a conflicted cacophony of gunfire and blood-dripping militarism and nihilism..."
All 13 episodes of Marvel's The Punisher will arrive on Netflix on Friday, November 17. Any specific release time has not been revealed by the streaming site.