If you are bored of watching Sherlock, Game of Thrones, Suits, Modern Family, Gotham, and, other TV series, then the upcoming year is going to be filled with gems for you. And, it will awake the TV buff inside you.
The year 2017 has a lot of brand new shows in store. Right from thriller to comedy, there is something for everyone. Here are the ten new TV shows.
Lemony Snicket's A Series Of Unfortunate Events
Where: Netflix
Based on the internationally best-selling series of books by Lemony Snicket (aka Daniel Handler) and starring Emmy and Tony Award winner Neil Patrick Harris, Lemony Snicket's A Series of Unfortunate Events recounts the tragic tale of the Baudelaire orphans — Violet, Klaus, and Sunny – whose evil guardian Count Olaf will stop at nothing to get his hands on their inheritance. The siblings must outsmart Olaf at every turn, foiling his many devious plans and disguises, in order to discover clues to their parents' mysterious death.
The Defenders
Where: Netflix
Marvel's The Defenders' follows Daredevil, Jessica Jones, Luke Cage and Iron Fist. A quartet of singular heroes with one common goal – to save New York City. This is the story of four solitary figures, burdened with their own personal challenges, who realise they just might be stronger when teamed together.
Iron Fist
Where: Netflix
Returning to New York City after being missing for years, Daniel Rand fights against the criminal element corrupting New York City with his incredible kung-fu mastery and ability to summon the awesome power of the fiery Iron Fist.
Riverdale
Where: Netflix/ CW
Based on the characters from Archie Comics, Riverdale is from Warner Bros. Television and CBS Television Studios, the series is based on Archie comics. It is a surprising and subversive take on Archie Andrews (KJ Apa), Betty (Lili Reinhart, Surviving Jack), Veronica (Camila Mendes), Jughead Jones (Cole Sprouse, The Suite Life of Zack and Cody), Josie (Ashleigh Murray) and their friends, exploring the small town life -- the darkness and weirdness bubbling beneath the mysterious town.
Frontier
Where: Netflix
Frontier follows the chaotic and violent struggle to control wealth and power in the North American fur trade in the late 18th century. Told from multiple perspectives, the series takes place in a world where business negotiations might be resolved with close-quarter hatchet fights, and where delicate relations between native tribes and Europeans can spark bloody conflicts.
Emerald City
Where: NBC/Colors Infinity/ FX
In the blink of a tornado's eye, 20-year-old Dorothy Gale and a K9 police dog are swept into a world far removed from our own - a mystical land of competing realms, lethal warriors, dark magic and a bloody battle for supremacy.

The OA
Where: Netflix
The Netflix original series The OA, which launches this Friday, is from visionaries Brit Marling and Zal Batmanglij (Sound of My Voice, The East), who created and wrote the eight chapter, mind-bending odyssey together. The show begins with a missing blind girl in her twenties, Prairie Johnson (Brit Marling), who comes home to the community she grew up in with her sight restored. Some hail her a miracle, others a dangerous mystery, but Prairie won't talk about her seven years missing with the FBI or her parents.
Anne Of Green Gables
Where: Netflix
At its heart, ANNE is a coming-of-age story about an outsider who, against all odds and numerous challenges, fights for acceptance, for her place in the world and for love. The drama series centres on a young orphaned girl who, after an abusive childhood spent in orphanages and the homes of strangers, is mistakenly sent to live with an elderly spinster and her ageing brother. Over time, 13-year-old Anne will transform their lives and eventually the small town in which they live, with her unique spirit, fierce intellect and brilliant imagination. While the new series will follow a similar storyline to the book that millions of readers around the world know and love, it will also chart new territory. Anne and the rest of the characters in and around Green Gables will experience new adventures reflecting timeless issues, including themes of identity, sexism, bullying, prejudice, and trusting one's self.
The Young Pope
Where: HBO
The Young Pope tells the controversial story of the beginning of PIUS XIII's Pontificate. Born Lenny Belardo, he is a complex and conflicted character, so conservative in his choices as to border on obscurantism, yet full of compassion towards the weak and poor. He is a man of great power who is stubbornly resistant to the Vatican courtiers, unconcerned with the implications to his authority. During the series, Belardo will face losing those closest to him and the constant fear of being abandoned, even by his God. He is, however, not afraid of undertaking the millennial mission of defending that same God and the world representing Him.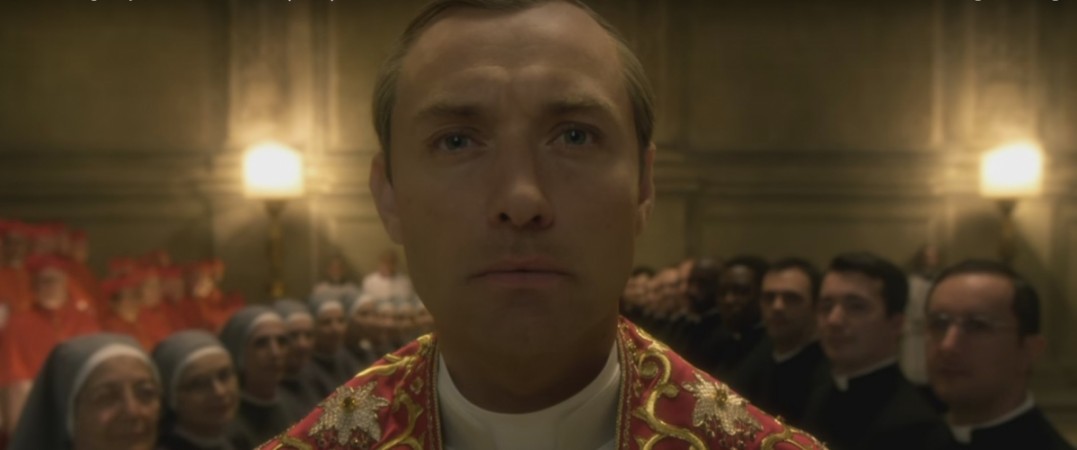 Big Little Lies
Where: Star World Premiere HD
The three main characters of the TV series are Madeline, Celeste and Jane (played by Witherspoon, Kidman and Woodley) have their worlds turned upside down when their young kids become friends and secrets start to be revealed. Things get further more complicated in the series.